Meghan Markle's Powerful Speech On George Floyd's Death: His 'Life Mattered'
KEY POINTS
Meghan Markle condemned the murder of George Floyd in a moving commencement speech
The Duchess of Sussex called the recent grim events "absolutely devastating"
The mom of one recalled her teacher's words of wisdom about putting other people's needs first before one's own fears
After an old clip of Meghan Markle speaking out against racism resurfaced, the Duchess of Sussex finally broke her silence on the controversial death of George Floyd, which has sparked outrage among the public and has prompted people to take to the streets to protest.
The relatively silent former "Suits" actress recently delivered a moving commencement speech for the Immaculate Heart High School graduates for their online ceremony. While speaking, she became emotional as she expressed her thoughts over the murder of Floyd, who died in the hands of Minneapolis police. Markle seemed to have trouble finding the words to talk about the recent grim happenings across the U.S., which she described as "absolutely devastating."
"I wasn't sure what I could say to you. I wanted to say the right thing. I realized the only wrong thing to say is to say nothing because George Floyd's life mattered and Breonna Taylor's life mattered and Philando Castile's life mattered and Tamir Rice's life mattered," Markle tearfully said in her speech (which has been uploaded on YouTube), before adding that the lives of so many people whose names most know or do not know are also significant.
In the past, Markle has opened up about how she found confidence in private school. Sources told People that the 38-year-old feels for the young people who are graduating in a world filled with injustice.
In her latest speech, Markle also said that she hopes that she has somehow offered a ray of "hope, comfort, or inspiration" to the graduates now that they are heading to the real world. In the six-minute video, the philanthropist urged the students to vote since most of them are, or are turning, 18, pointing out that they should empathize with "those who don't see the world through the same lens that you do."
Prince Harry's wife also took the opportunity to share a memory from her sophomore year, a time when she was volunteering as a prerequisite for graduating high school. A certain Ms. Pollia imparted words of wisdom that never left Markle's mind.
"Always remember to put others' needs above your own fears," Markle remembered the teacher as saying, before adding that this message, in particular, has been playing in her mind due to the recent unfolding of events, following George Floyd's death.
Markle further touched on the topic of chaos in the wake of the riots that have been erupting across different states. She remembered how, when she was around 11 or 12, civil disorder ensued from a "senseless act of racism."
Despite the mess, Markle insisted there is still hope for the younger generation as well as other heroic acts. She underlined those who are standing in solidarity with protesters, such as Michigan sheriff Christopher R. Swanson, who went viral for joining rallyists.
"I know you know that Black Lives Matter. I am already excited for what you are going to do in the world," Markle said as she closed her speech and added that she was proud to call the students fellow alumni.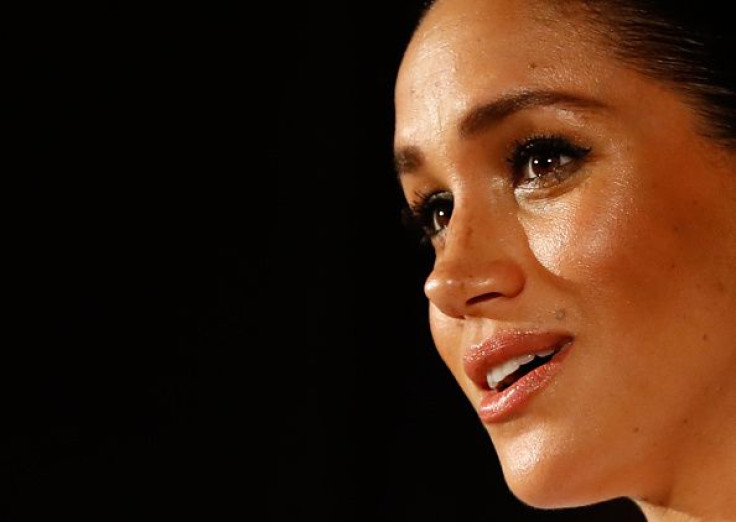 © Copyright IBTimes 2023. All rights reserved.