Meghan Markle's Sister To Reveal Secrets About Prince Harry's Possible Princess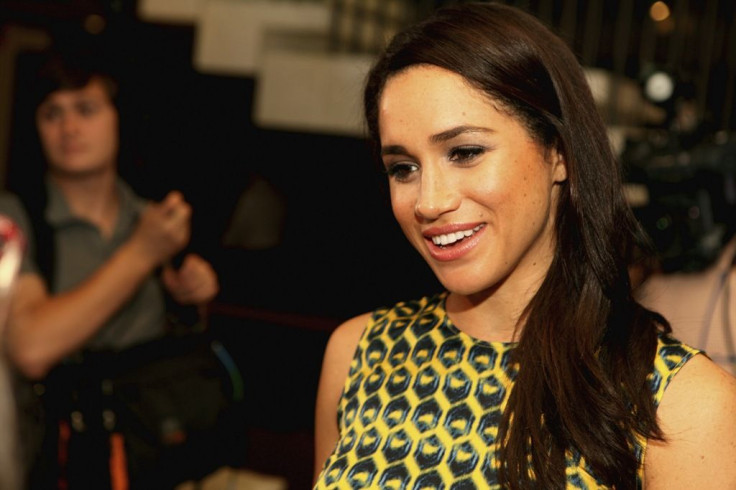 American actress Meghan Markle first splashed into headlines around the world last year when it was announced that she was dating the world's most eligible bachelor, Prince Harry of Wales. This week she found herself back in the news — but this time around, she probably wasn't as pleased about it.
Markle's half-sister Samantha Grant was reportedly writing a tell-all book about Markle and her family, and it's expected to reveal some secrets. The book will be called "The Diary Of Princess Pushy's Sister."
Read: What Would Meghan Markle Do As A Royal? Prince Harry's Girlfriend Makes Political Statement With Letter
"My book deals with my biracial family in a candid, warm, personal, and socially important way," Grant said. "Maybe when Meghan is more mature and reads the book, she'll understand. Some of it she won't like, some of it she might."
Not much was certain or verifiable about Grant and Markle's relationship. Grant, who at 52 was partially paralyzed by multiple sclerosis, said she helped raised Markle, 35. She claimed that Markle disassociated from her after she developed her disease in 2008.
Read: Prince Harry In A Hurry To Start Living With Girlfriend Meghan Markle, Says Source
But E! News reported that Grant's claims weren't necessarily true and that the older sister was writing the book in order to milk attention.
"Samantha Grant doesn't have a relationship with Meghan Markle and she never has," a source told E! News. "As they were 17 years apart, they were never raised in the same house. Meghan was raised an only child by her loving parents."
Grant called Markle a "shallow social climber" and said she had a "hardened heart."
"The royal family would be appalled by what she's done to her own family," Grant said, according to Yahoo! News. "The truth would kill her relationship with Prince Harry — he wouldn't want to date her anymore because it puts her in a bad public light."
Last year, Prince Harry condemned the press' obsession with attempting to dig up dirt on Markle. The prince released a statement in November criticizing the "wave of abuse and harassment" and calling many of the stories "fictional."
© Copyright IBTimes 2023. All rights reserved.
FOLLOW MORE IBT NEWS ON THE BELOW CHANNELS