Meghan McCain Wanted To Quit 'The View' Shortly After Joining, Was 'Miserable': Report
KEY POINTS
Meghan McCain didn't want to come back to New York and be part of "The View" prior to her exit announcement, a report claims
ABC reportedly offered her a contributor role, but she turned it down
McCain has "had enough" of the "vicious" show, according to the report
Meghan McCain was not happy at "The View" long before she announced her departure from the ABC daytime talk show, a report has claimed.
McCain announced that she was exiting "The View" Thursday after serving as co-host for nearly four years. According to her, it was not an "easy decision" to make, but she cited her life in Washington, D.C., with husband Ben Domenech as a reason for her departure.
However, an unnamed insider told Page Six that the TV personality and author has been "miserable" and began contemplating leaving not long after joining the talk show in 2017.
"She's been wanting to get out, especially since she now lives in the DC area with her family. She doesn't want to come back to New York and be a part of that show. She's been miserable since she started," the source told the outlet of McCain, adding that "ABC begged for her to stay, [and] she said, 'No — I'm done! I'm not staying anymore.'"
The insider claimed that the network "offered a contributor role on ABC News" to McCain. However, she rejected the offer because she no longer wanted to be part of the network, according to the source.
"She's just had enough. She doesn't need it anymore — she really doesn't need it," the insider continued. "The number of people who exit the show, it's a joke. It's a game there. It's under the news division and … they thrive off women fighting. Everyone leaves there with their hair on fire. It's really vicious."
Another unnamed source told Page Six, "People have loved hurting [McCain] and being cruel to her the entire time she's been there."
When she shared the news of her departure with viewers earlier this week, McCain confirmed she will remain with "The View" until the current season ends in late July. She also expressed her gratitude to the network and her co-hosts Whoopi Goldberg, Joy Behar, Sunny Hostin and Sara Haines.
"I'm just eternally grateful to have had this opportunity here so, seriously, thank you from the absolute bottom of my heart," McCain said. "It is a privilege to work alongside such strong, brilliant, intelligent, incredible broadcasters like the four of you. You are the most talented women on all of television hands down and it has been so incredible."
However, McCain said she felt she "didn't want to leave" Washington, D.C., especially after she and her husband welcomed their first child, daughter Liberty, in September 2020.
ABC issued a statement following her announcement saying the network views her decision with "respect."
"For the past four years, Meghan McCain has brought her fierce determination and vast political knowledge and experience to 'The View,'" the statement said. "She recently came to us with her decision to depart the show at the end of this season, a difficult choice that she made for her and her family that we respect and understand. We wish the best for Meghan as she plans her next chapter, and thank her for the passion and unique voice that she shared with us and our viewers each day."
Her exit garnered mixed reactions from viewers. Some said they won't be watching the show without McCain, while others celebrated her departure.
"There's no 'View' without @MeghanMcCain - the show is so unbalanced, it should be completely revamped. Her shoes will be tough to fill," one viewer tweeted.
"Thousands upon thousands of viewers who watched ABCs 'The View', stopped watching the show because of Meghan McCain! They can paint McCain's departure with sugar, but The View has been steadily losing it's audience because of her! Those who watch the show are glad she is leaving!" another wrote.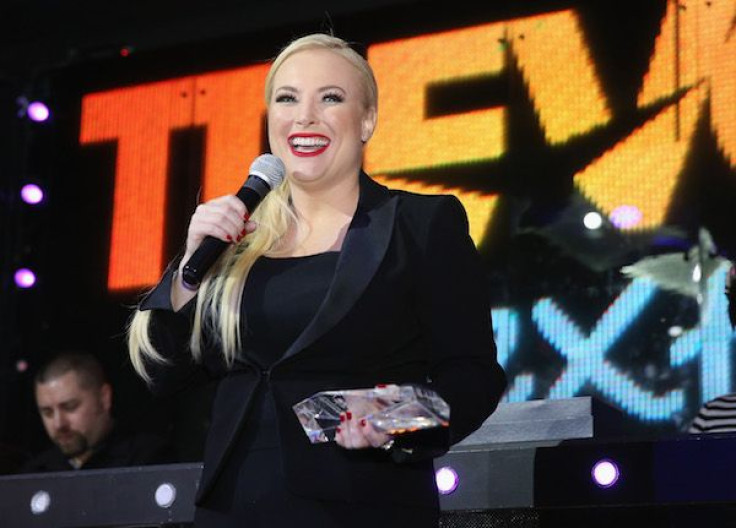 © Copyright IBTimes 2023. All rights reserved.