Meghan Trainor Shows Off Weight Loss Before 'The Four' Premiere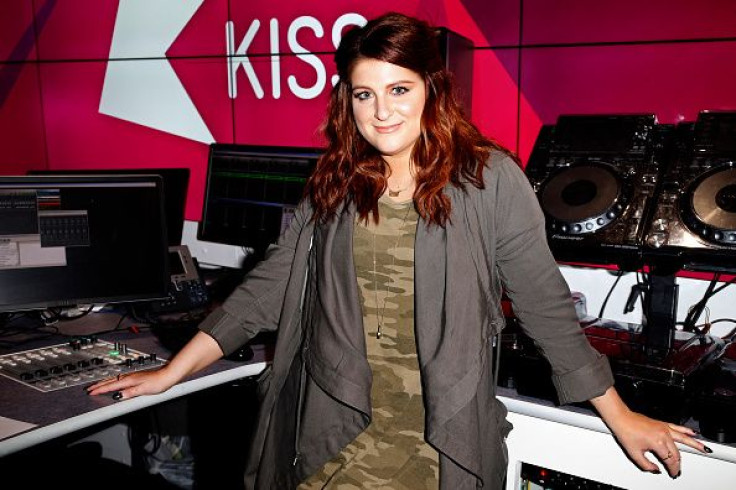 Meghan Trainor has lost a considerable amount of weight through diet and exercise!
The "All About That Bass" singer told Entertainment Tonight that she's been working out so hart with the help of her boyfriend, Daryl Sabara. "I've been working on my health with my boyfriend and, yeah, we eat good and we work out, like, every day," she said.
Trainor has also shared a series of photos of her slimmed down figure on her Instagram account. Last week, she also uploaded a pic of Sabara and thanked him for supporting her "with this crazy new adventure."
Meanwhile, Trainor is also gearing up for her new role as judge in "The Four: Battle For Stardom" on Fox. According to the "Like I'm Gonna Lose You" singer, it was her boyfriend who encouraged her to accept the gig.
"We got emotional. It was, like, a long talk and I was like, 'It's a dream of mine to do this, to be a judge on one of these shows, and to help a new artist.' And he was like, 'I didn't know it was a dream of yours. Let's do it! I'm 100 percent in!' and that was the talk we had a couple of nights ago," she recounted.
Trainor also said that she wants to be able to give aspiring artists sound advices because she received the same from some of the biggest names in the industry.
"Jennifer Lopez is so great when she spoke to me. I had a moment with her and was like, 'How did this performance happen?' and she was like, 'Get Pinterest and take all your pictures.' She does everything. She taught me a lot," she said.
Trainor is also grateful for what Sam Smith told her. "'If you can't sing at night, you gotta cancel the show.' He gave me a lot of advice all around," she said.
"The Four: Battle For Stardom" will also feature judges Sean "Diddy" Combs and DJ Khaled. The winner every season will be named as iHeartMedia's "On the Verge" artist. The reality TV competition will premiere on Jan. 4 at 8 p.m. EST on Fox.
© Copyright IBTimes 2023. All rights reserved.