Melania Trump Allegedly Betrayed Stephanie Winston Wolkoff, FLOTUS Compared To Husband Donald
KEY POINTS
Stephanie Winston Wolkoff felt Melania Trump betrayed her during the 2017 inauguration controversy
The "Melania and Me" author also said the FLOTUS didn't help her stylist from the backlash
Wolkoff treated Melania as a friend and seemingly regretted all that she did for the FLOTUS
Melania Trump and her former aide and senior adviser Stephanie Winston Wolkoff had a falling-out and the latter felt the former betrayed her.
Wolkoff appeared in the latest episode of Molly Jong-Fast's "The New Abnormal" podcast and she opened up about her friendship with the FLOTUS. She felt that Melania threw her to the wolves when the latter refused to help her following the 2017 inauguration controversy.
Wolkoff helped Melania prepare President Donald Trump's inauguration in 2017. However, she was accused of overspending and was kicked out of the White House. Wolkoff, who treated Melania as her friend, felt the first lady betrayed her.
"I begged her to just come out and say that I was her friend, I was loyal. Nope, nothing. So the betrayal, the pain of that was like—I gave up my whole life for this woman. No one else would help Melania. I mean, she was alone," she said.
"I should've known better. She is just like her husband."
Wolkoff then decided to tape her calls with Melania for her book "Melania and Me." They continued to talk even after Wolkoff left the White House.
When Melania stepped out with her infamous "I Don't Care" jacket, many attacked her fashion designer Herve Pierre for the fiasco. Melania denied Pierre's involvement when she wore the $39 Zara item but didn't release any statement on his behalf. Wolkoff asked the FLOTUS about it and she allegedly just laughed.
"I'm driving liberals crazy, that's for sure. And you know… they deserve it," Melania was quoted by Wolkoff, as saying.
"When I sent [Pierre] the photograph [of the jacket], he immediately wrote me back saying, 'Is this Photoshop? 'And I wanted so desperately to say yes," Wolkoff recalled when she informed Pierre about the controversial jacket. "He was devastated."
"There's so much callousness. Even in just trying to get [Pierre] paid for collaborating with her and making her first dress, it was like pulling teeth. There is no empathy or remorse for the fact that here's someone who was blamed because he's known as her 'stylist,'" she added.
The Justice Department sued Wolkoff for publishing a book about Melania and her time in the White House. The lawsuit alleged that the book violated a nondisclosure agreement. Wolkoff is working to dismiss the administrative case concerning the publication of the tell-all book.
"More than two years before any of the alleged violations and there is therefore no basis to claim that Ms. Wolkoff failed to comply with any contractual obligation," Wolkoff's legal team said.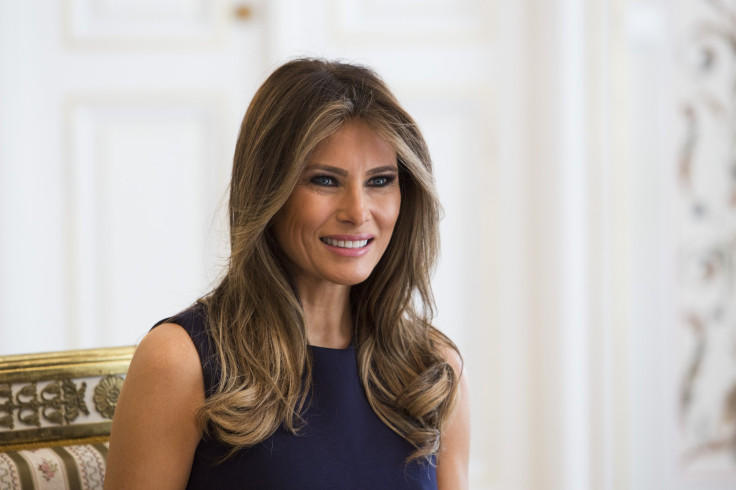 © Copyright IBTimes 2023. All rights reserved.