Melania Trump Heartbreak: FLOTUS Mocked On Twitter, Critics Called Her 'Filthy' Adult Film Star
KEY POINTS
Melania Trump graced the International Women of Courage Awards ceremony, on Wednesday, which was held at the State Department
The wife of President Donald Trump talked about courage and how inspiring this year's awardees are
Melania Trump sparked fury after sharing photos of herself during the said event on social media
Melania Trump has been working very hard to help solve some of the glaring societal issues children and youth face today. In 2018, the wife of President Donald Trump launched the "Be Best" campaign, which concentrates on three pillars: opioid abuse, online safety, and general well-being. Despite all her hard work, critics continue to lambast and make fun of the First Lady of the United States, with some describing her as "hypocrite" and claiming that she does not deserve to live in the White House.
Recently, Melania sparked fury again after she shared photos of herself during the International Women of Courage Awards, which was held on Wednesday at the State Department. "It was an honor to attend today's International Women of Courage Awards #IWOC2020 with @SecPompeo at @StateDept. The women recognized today are not just strong & resilient - they are a true inspiration to us all. #WomensHistoryMonth," the FLOTUS wrote on her official Twitter account.
Netizens, as per usual, were quick to react to Melania Trump's post. Faultfinders even took the opportunity to mock Barron Trump's mom. "How about those other 'women of courage'...the ones who've accused Dirty Donald of sexually harassing and abusing them? #Trump #Melania," filmmaker-producer Andy Ostroy penned in the comment section. "I wonder how they felt getting an award from a porn 'escort,'" one netizen stated. "seeing you there must have been quite the insult," Samantha Jane Geimer added.
"How would you even know...pornstar kept woman nude model," Sara Briggs said. "It took real courage for those women to have memorialized the moment with a picture of a future convict," Frank Danielson shared. "Filthy birthed and a porn star too!" Ray Winona responded to Melania Trump's post.
Fortunately, devoted followers of the FLOTUS have nothing but kind words for her. "Dear @FLOTUS, even though the media refuses to give you the credit you deserve, you must know just how proud so many millions of us are to have you in our White House. Your stunning beauty, class, intelligence, kind heart, and beautiful soul inspire so many of us," one Twitter user wrote. "I got nothing but love for you @FLOTUS!! Thank you for recognizing these amazing women!" another netizen stated. "Melania you are an amazing woman of courage and we are very lucky to have you as our First Lady," a third supporter said.
Meanwhile, during opening remarks, Melania Trump said the stories of this year's awardees, which include civil rights leader Amina Khoulani of Syria, Chinese doctor Sayragul Sauytbay, and Zarifa Ghafari of Afghanistan, are truly inspiring. "I continue to be inspired by the personal stories that accompany each of these extraordinary women," she stated. "Courage is something that is not easily taught and is closely tied with bravery, humility, and sacrifice," she went on.
Aside from Melania Trump, Secretary of State Mike Pompeo was also spotted in the event.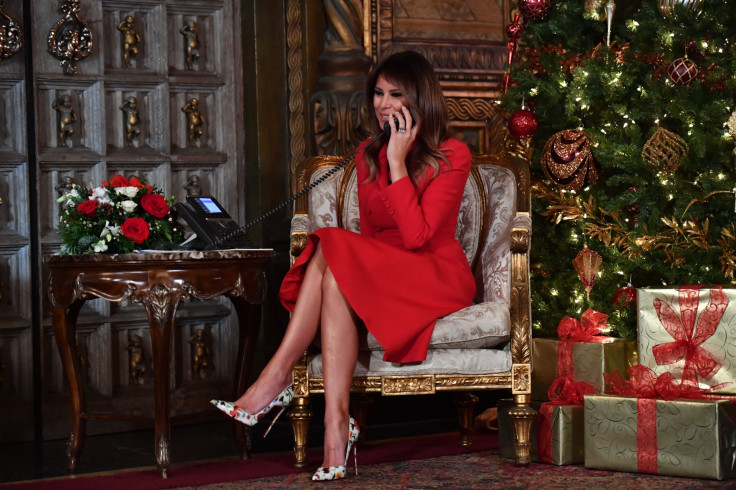 © Copyright IBTimes 2023. All rights reserved.