Memorial Day Travel Deals 2015: 11 Weekend Getaways That Won't Break The Bank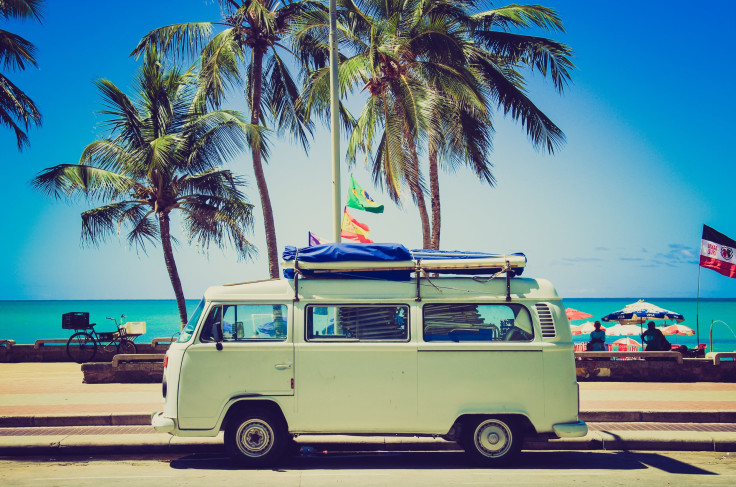 The countdown to Memorial Day 2015 has begun, and Americans are more eager than ever to get away from it all. Whether you're seeking sunshine and sandy beaches, or simply looking for some solace, don't let your Memorial Day travel plans break the bank. Below are 11 weekend getaway deals for the budget traveler in all of us.
An estimated 37.2 million Americans are expected to venture at least 50 miles from their homes this Memorial Day weekend, a 4.7 percent increase from last year and the holiday's highest travel volume in a decade, according to the American Automobile Association. The uptick in weekend travelers is in part because of lower gas prices – the average cost of a gallon has fallen to $2.66, a dollar less than average gas prices a year ago. Experts predict air travel will also increase by 2.4 percent over 2014.
"Following a harsh winter, many Americans are trading in their snow boots for flip-flops and making plans to start the season with a vacation getaway," Marshall L. Doney, president of AAA, said in a statement. "AAA is expecting more Memorial Day travelers this year than any time in the past 10 years as confident consumers come out of hibernation ready to explore national parks, beach destinations and America's great cities."
Here are some Memorial Day 2015 travel deals to get your summer started off right:
1. Venture to a desert oasis in Palm Springs, California. For unlimited sunshine, pools and palm trees, Palm Springs is the ticket. Check out these resort and spa deals from Expedia, with room rates ranging from just $67 a night at the Palm Mountain Resort and Spa to $199 a night at the Parker Palm Springs. (Palm Mountain Resort and Spa, 760-325-1301; Parker Palm Springs, 760-770-5000)
2. A cultural experience in The Big Easy. New Orleans, Louisiana, needs no introduction. The city famous for its Mardi Gras celebration is full of vibrancy and color. Stay Memorial Day weekend at the Bourbon Orleans Hotel, which is offering room rates at $129 a night over the holiday and is right in the heart of the French Quarter. (Bourbon Orleans Hotel, 866-513-9744)
3. Take a walk through history in Washington, D.C. What better place to celebrate the Memorial Day holiday than in the most patriotic city in the U.S.? Peruse these travel deals from Liberty Travel for the best three-night stays in the Capitol.
4. A day of relaxation in Scottsdale, Arizona. The Well & Being Spa at the Fairmont Scottsdale Princess is offering couples massages for $109 – a 40 percent discount. The deal runs through Sept. 30, 2015. (Well & Being Spa at the Fairmont Scottsdale Princess, 480-585-2732)
5. A sailing trip for two in Portland, Oregon. A 90-minute sailing tour down the Willamette River is being offered for $60, regularly $119. (Scovare Expeditions, 503-893-2283)
6. Memorial Day on the Jersey Shore. The historic Berkeley Oceanfront Hotel is offering 40 percent off its rooms for bookings made by May 22. Enjoy the nearby boardwalk and the beautiful coastline. (Berkeley Oceanfront Hotel, 1-877-966-0000)
7. A Caribbean getaway in Puerto Rico. It won't be as cheap as sticking to the mainland, but there are deals to be had in this island paradise. Visit these listings at Expedia to see the savings.
8. Whale watching adventure in Gloucester, Massachusetts. Take in the sites on one of the country's top whale-watching tours with a 40 percent off discount this Memorial Day weekend.
9. Sightseeing in New York. The weather has finally become inviting in the Big Apple. Make your stay more affordable with 20 percent off room rates at select Affinia Hotels. See more deals here. (Affinia Hotels, 866-233-4642)
10. Work on that tan in San Diego, California. Now that spring break is over, hotel rates are dropping. And while you're at it, take a culinary walking tour of the city with Bite San Diego Walking Tours for $22 – a 51 percent discount. (Bite San Diego Walking Tours, 619-634-8476)
11. Soak in the sun in Miami Beach, Florida. Get a room for 40 percent off at the President Hotel, a boutique Art Deco joint just a short distance from the city's clubs and beaches. (President Hotel, 305-534-9334)
© Copyright IBTimes 2023. All rights reserved.