Men Bury Octogenarian Uncle Over Witchcraft Suspicion, Body Exhumed From 5-Foot Pit
KEY POINTS
Elderly man was identified as Moris Marngar
His nephews buried him alive suspecting him of "practicing witchcraft
His body was exhumed from a 5-foot pit
Three men buried their uncle alive after suspecting him of practicing witchcraft. The incident took place in the Indian state of Meghalaya last week.
The men allegedly dragged the octogenarian, identified as Moris Marngar, out of his daughter's home and confined him to another house in the village. They then buried the man alive on Oct.7. On Oct. 10, the police started investigating the incident after receiving information that the elderly man had been missing for three days.
Investigation revealed that the man's nephews buried him alive suspecting him of "practicing witchcraft and casting an evil spell on the family," a police officer told local daily The Times of India.
The man's body was exhumed from a 5-foot pit and sent for autopsy Monday. Police said the man's face was covered and his hands and legs were tied when they recovered the body.
Meanwhile, eight people, including the nephews, were taken into custody.
"Eight persons have been arrested in connection with the incident that took place on the night of Oct. 7," police official Herbert Lyngdoh told NDTV. It was, however, not clear how the other five people were involved in the case.
Meanwhile, calling the deceased a "respected" man, a villager told The Times of India, "There were no records against Morris. Everyone respected him, especially the youth. It is a gruesome murder. We hope action is taken against those responsible."
Investigation into the case was ongoing and police were attempting to nab the other accused in the case.
In a similar incident last year, a man killed two of his relatives on suspicion of practicing witchcraft in the Indian state of Jharkhand. Shishal Lal Todu killed his elderly aunt and uncle with an ax suspecting them of performing black magic on his ailing wife. The 30-year-old man was drunk when he committed the crime. The man was taken into custody.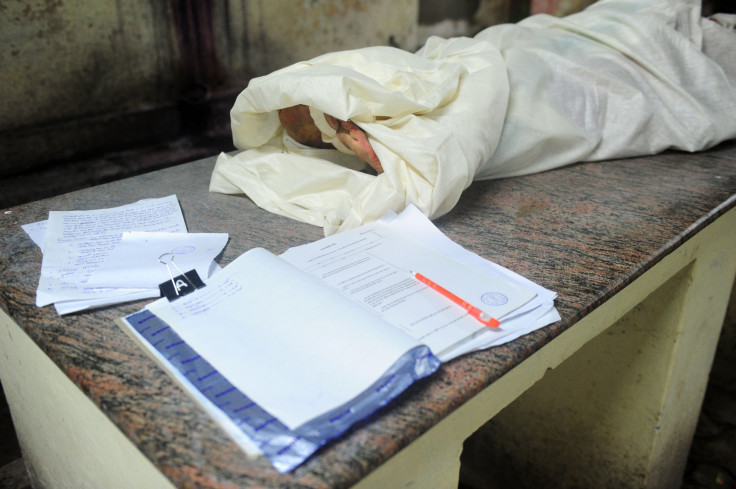 © Copyright IBTimes 2023. All rights reserved.