Meteor Shower-Simulating Balls Could Light Up Skies In The Future
A Japanese startup is working on a project that could launch the world's first artificial meteor shower. Tokyo-based ALE is calling the technology "shooting stars on demand" and it could light up Hiroshima skies in early 2020.
ALE is already in the final stages of developing the technology that requires two micro-satellites to release and drop light-emitting balls in space. The balls are reportedly designed to glow brightly once they enter the Earth's atmosphere to simulate a meteor shower, according to Phys.org.
While the startup is currently targeting to create a spectacular show over Hiroshima for the first artificial meteor shower, it also intends to deliver a similar experience in other parts of the world. "We are targeting the whole world, as our stockpile of shooting stars will be in space and can be delivered across the world," ALE chief executive Lena Okajima said.
The two micro-satellites will be launched at different times The first one will simply hitch a ride into space on a rocket launched by Japan's space agency in March 2019. The second satellite will be launched on a private-sector rocket in mid-2019. Each satellite will contain 400 tiny balls, whose chemical composition will remain a secret.
ALE said the 800 balls will be enough for around 40 to 60 artificial meteor showers in a span of two years, since the satellites will only be able to stay in space for around the said period. The two satellites will start orbiting the Earth by February 2020, and the first event is set to happen in spring 2020.
While its clear now that the balls will serve as the artificial shooting stars that will glow brightly when they plunge into the Earth's atmosphere, it's still unknown what color the balls will glow. SlashGear surmises that they could be tailored to different colors for a show-stopping display in the night sky.
ALE was founded in 2011 by Okajima, a Japanese entrepreneur. She came up with the idea of creating artificial meteor showers while watching the Leonid meteor shower while she was still a student in Astronomy at the University of Tokyo. For more information about the project, check out the startup's website.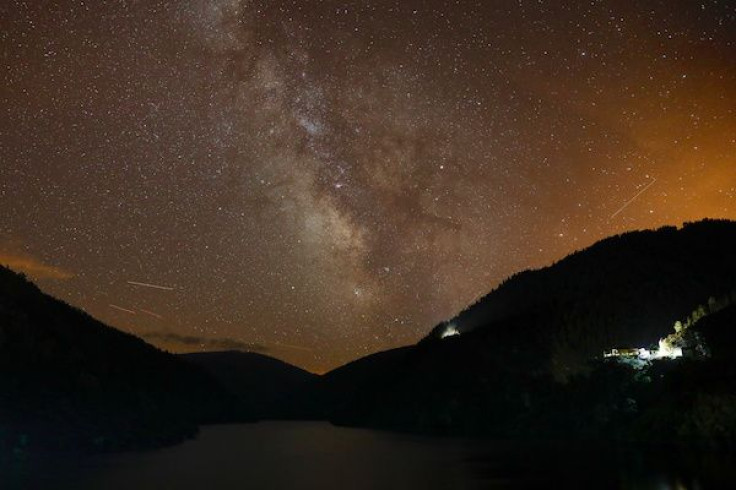 © Copyright IBTimes 2023. All rights reserved.