Mexico Forecasts Record Foreign Direct Investment For 2013: $35B To $40B, Way Up From 2012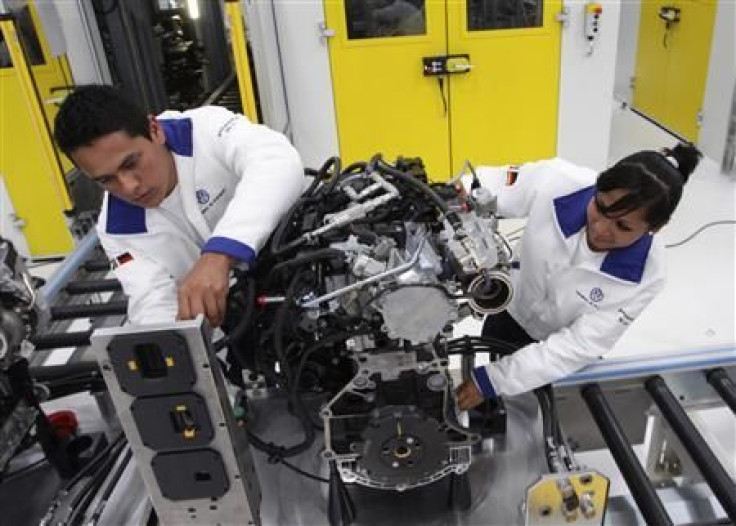 Mexico's Finance and Public Credit Secretariat says it expects the country to attract a record amount of foreign direct investment in 2013, and that in the first quarter of the year it had already attracted 40 percent of last year's total sum.
The Hacienda, as the secretariat is known, said in its weekly report (read it here in Spanish) that Mexico attracted $4.9 billion in FDI in the first three months of the year compared to the $12.7 billion it attracted in all of last year.
FDI is an important indicator of companies' confidence in a country's risk profile because unlike hot money – cash that chases the highest short-term yields, which can move rapidly in and out of countries – FDI represents investment in such things as factories, hotels and mines. Mexico's high rate of FDI so far this year indicates that investors are more confident in the Mexican economy than they have been in years.
Sixty-percent of the FDI that flowed into Mexico in the first quarter went to manufacturing, while just over 18 percent went into the commercial sectors, such as retail operations.
Since 2000, Hacienda says the U.S. has been the source of nearly half of all FDI, followed by The Netherlands (14 percent), Spain (13.8 percent) and Canada (4.4 percent).
Recent major direct investments include:
- A $691 million investment by Detroit auto giant General Motors Co. (NYSE:GM) to expand manufacturing facilities in the centrally located states of Guanajuato, San Luis Potosí and Estado de México.
- A $600 million project by Mondelez International Inc (Nasdaq:MDLZ), the Deerfield, Ill.-based maker of Oreo cookies, Cadbury chocolates and Trident gum, to build the world's largest cookie factory in northern Nuevo León state.
- Wholesale vacation provider Apple Leisure Group will invest $600 million in six tourist projects throughout the country.
- A $125 million plant for making LEGO Group toys in Nuevo León.
© Copyright IBTimes 2023. All rights reserved.