Mia Tindall Is 'A Wrecking Ball' And 'A Little Monkey', Says Aunt Autumn Phillips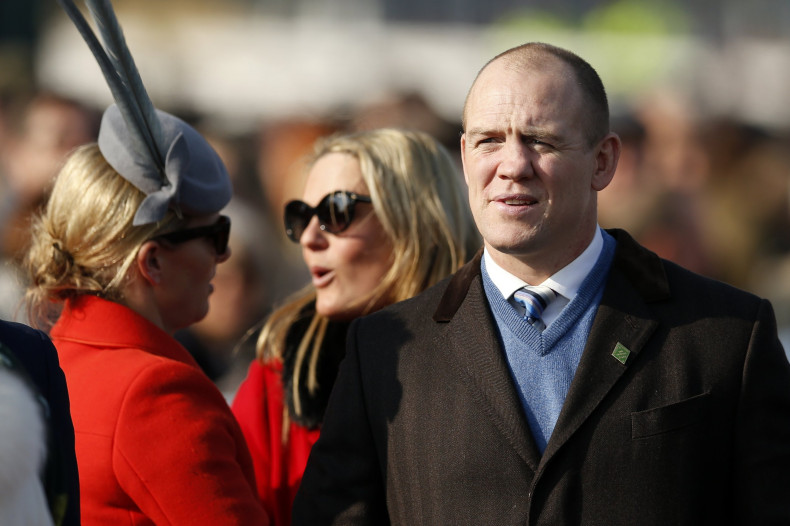 Little Mia Tindall is "a little wrecking ball" and "a little monkey" as described by her aunt, Autumn Phillips. Even Prince George is no exception once described by his dad Prince William as a "little monkey." The two-year-old tot, who stole the show in Queen Elizabeth II's official 90th birthday portrait, clutching onto her great grandmother's black Launer handbag goes riding.
Mia is the daughter of former rugby player Mike Tindall and his wife Zara Phillips. The doting dad shared some fun details about his daughter and her royal cousins in an interview with Hello. Mike said that Mia loved being outdoors, was full of life, and loved fairground rides and trampolines.
He and Zara, the granddaughter of the queen have a trampoline in their back garden, where Mia bounced all day long. Mike said Mia, Savannah, 5, and Isla, 4, were very close. The latter are the daughters of Peter and Autumn Phillips, Zara's brother and sister-in-law.
"All three of them love each other. They often go riding together on our three Shetlands – Mia has progressed to a proper saddle now," said Mike. He added that the girls were inseparable and thought that the closeness and strong bond it would continue for years.
Talking about the threesomes' relationship with their littlest cousin Princess Charlotte, Mike said that Mia, Savannah and Isla "loved being around babies and were very gentle with her." About the royal kids, the former rugby player said that they appeared to get on very well enjoyed each other's company, adding it would good to watch them grow up together.
In a lighter vein, the 37-year-old said that the youngest grandchildren of Elizabeth, Lady Louise, 12, and James, Viscount Severn, 8, would end up babysitting the younger kids. Louise and James are the children of Prince Edward and Sophie, the Countess of Wessex. Mike said that the royal family shared a strong bond and hoped that the kids also have the same bonding.
Autumn told Hello that when the whole family got together, all the youngsters, her daughter, Mia and George , run down the corridors, laughing.
© Copyright IBTimes 2022. All rights reserved.