Michael Alig, Club Kid Killer, Tweets First Selfie And 'Food Porn' Picture After Prison Release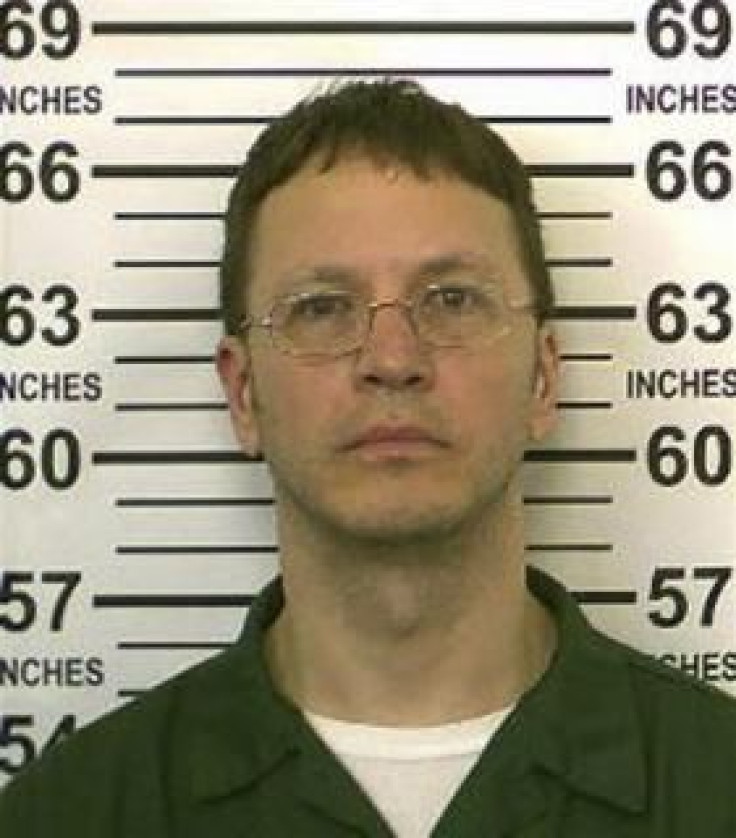 Michael Alig, the infamous New York "Club Kid Killer," couldn't wait to post some "food porn" and a selfie to Twitter when he was released from prison after serving 17 years for murder.
The 1990s Manhattan party promoter, now 48, spent 17 years in the medium security Mid-State Correctional Facility in Marcy, New York, for the 1996 killing of nightclub drug dealer Andre "Angel" Melendez, whose body was chopped up and chucked into the Hudson River. Alig and his friend Robert Riggs pleaded guilty to manslaughter, and Alig was sentenced to 20 years.
Riggs reportedly knocked Melendez unconscious with a hammer and then offered Alig 10 bags of heroin if he would chop up the body. Riggs told police Alig and the victim were fighting over a drug debt.
Alig was at the center of a debauched 1990s party scene that was known for its wild costumes and rampant drug use. Alig's story was retold in the 2003 crime drama "Party Monster," where he was portrayed by Macaulay Culkin.
Alig had been tweeting while incarcerated through a friend, who would post the 140-character messages to his account. But when he was released on Monday, the first thing Alig wrote as a free man was how he was almost arrested again for having his release filmed.
The second thing Alig posted? A selfie, of course.
Then he compared himself to none of than the queen of reality TV, Kim Kardashian.
Not long afterward, his first official "food porn" picture appeared on his account.
According to his Twitter unverified Twitter profile, he is finishing a book he wrote in prison titled "Aligula."
Follow me on Twitter @mariamzzarella
© Copyright IBTimes 2023. All rights reserved.