Michael Phelps Shares Sweet Photo Of 'Best Friend For Life' After Opening Up About Retirement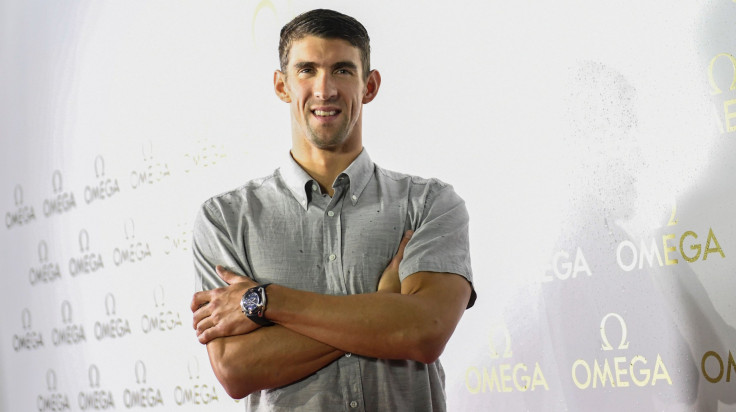 Michael Phelps shared a sweet photo of his fiancée Nicole Johnson on Instagram.
In the photo, the two appeared to be playing a game of cards, and Phelps said he does not mind losing a game when it's Johnson he's playing against. He appended the post with the hashtag "bestfriendforlife."
The post came shortly after the Olympic gold medalist co-hosted an episode of NBC's "America's Got Talent" with Nick Cannon.
During his short stint, the athlete shared his thoughts about retirement and what was it like to get his last gold medal.
"It's so hard because it's like, I think at that moment was when all the emotions came out," Phelps said, as quoted by USA Today. "Because I was finally happy with everything that I did in my career and I was able to retire how I wanted to."
The athlete added: "But most importantly, I had our first child in the stands, there watching the race. And he wasn't always awake, but it's a completely different experience being able to look up and see your baby boy up there after a race."
It looks like Phelps is enjoying his retirement. Right after the Rio Olympics closed, the 31-year-old athlete spent the day with his family in the pool. Phelps took to Instagram to share the moment. He captioned the image of his family enjoying the water with: "There's nothing like being back home!! Great way to spend my first day in retirement."
After receiving his final medal, Phelps opened up about his second stab at retirement for the first time during an appearance on the "Today Show."
"I wanted to come back and finish my career how I wanted and this was the cherry on top of the cake," the bemedaled athlete said. "I'm done. I'm finished. I'm retired. I'm done. No more."
Phelps has 23 Olympic gold medals and 28 overall.
© Copyright IBTimes 2023. All rights reserved.