Michael Saylor's Billion-Dollar Bet On Bitcoin Might Put MicroStrategy In Trouble
KEY POINTS
MicroStrategy might be forced to sell BTC if it drops below $21,000
CEO Michael Saylor still remains optimistic
El Salvador's Nayib Bukele hinted at plans to buy more Bitcoin
Michael Saylor's bullish bet on Bitcoin (BTC) might've landed MicroStrategy (MSTR) in trouble after the recent crash of the world's biggest cryptocurrency. The firm holds 129,218 Bitcoins at an aggregate price of $3.97 billion and an average purchase price of approximately $30,700 per BTC, according to an April filing.
Bitcoin dropped below $21,000 briefly Tuesday, a critical level for MicroStrategy, where it is expected to face a possible margin call that could force the software firm to liquidate its Bitcoin holdings.
"When MicroStrategy adopted a Bitcoin strategy, it anticipated volatility, and structured its balance sheet so that it could continue to HODL through adversity," Saylor said in a Twitter post Tuesday.
Saylor started accumulating BTC in 2020, believing that it provides a store of value uncorrelated to traditional financial markets. BTC went on to achieve an all-time high of $69,000 last November, as per CoinMarketCap (CMC).
Since the start of 2022, the crypto market has been bearish. In April, BTC lost the $40,000 price region, and $30,000 in May. Now it is trying desperately to hold prices above $20,000 amid fears of an aggressive interest rate hike cycle from the Federal Reserve.
MicroStrategy's BTC holding is already experiencing a significant loss of more than $1 billion and on top of that, the firm had earlier taken a loan of $205 million from Silvergate to buy more Bitcoin.
MicroStrategy Chief Financial Officer Phong Le explained on an earnings call in May that if Bitcoin were to fall below $21,000, MicroStrategy will be forced to sell some of its holdings in order to meet its collateral requirements.
"Bitcoin needs to cut in half or around $21,000 before we'd have a margin call," Le said at the time. "That said, before it gets to 50%, we could contribute more Bitcoin to the collateral package, so it never gets there."
The volatility has not just hit Saylor. Since the adoption of Bitcoin as legal tender, El Salvador has bought 2,301 Bitcoins that were worth $103 million, and are worth $48.5 million as of 12:47 am ET. Interestingly, the El Salvador President Nayib Bukele hinted at plans to buy more Bitcoin at current prices.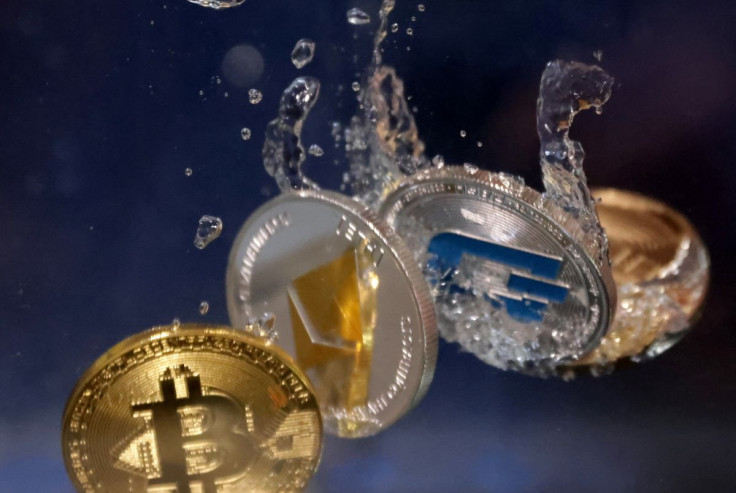 © Copyright IBTimes 2023. All rights reserved.