Michigan Adult Video Store Permanently Closes After 4 Decades Amid COVID-19 Pandemic
KEY POINTS
Ace Adult Video had done business in Bay City for nearly five decades
It is not immediately known if the COVID-19 pandemic was responsible for its permanent closure
Hundreds of thousands of businesses across the U.S. have closed down permanently during the pandemic
A longtime store in Michigan's Bay City that sold adult videos and books has closed its doors for good due to the ongoing coronavirus pandemic.
Ace Adult Video had done business in the city for nearly five decades, news site M-Live reported. It was reportedly one of the businesses forced to stop operating by Gov. Gretchen Whitmer back in March due to the COVID-19 pandemic, but it has not been confirmed if the lockdown was responsible for the adult store's permanent closure.
Responding to M-Live's query on why the adult video and bookstore closed down, Diane Dunn, who is listed as the treasurer of Ace Adult Video, said that "all businesses close eventually."
Suzanne Maxwell, executive director of the Downtown Development Authority and Downtown Management Board, said it was always sad to see a business close down as it affects the "livelihoods of its owners and employees."
However, she noted that Ace Adult Video was "never really a good fit" for downtown, though it didn't violate city ordinances. "Perhaps there is a better place other than downtown Bay City for this type of business," she told the outlet.
Other officials also commented that there have been no complaints against the business' operations. "Nobody ever said anything about it," Jesse Dockett, the commissioner for Bay City's 1st Ward, where the bookstore was located, said. "It's under the radar. I think it's been here so long that people just kind of got used to it. It was quiet and they kind of kept to themselves."
Building owner Goodrow, however, is optimistic about a new business soon sprouting in the now-vacated space.
Meanwhile, Ace Adult Video is just one of the hundreds of thousands of businesses that have reportedly shut down during the pandemic. According to Yelp's latest Local Economic Impact Report, 41% of all businesses listed on its site that closed their doors since March 1 have shut down permanently.
More than 50% of the restaurants in the U.S. have reportedly shuttered, and many more are close to shutting down for good due to the ongoing COVID-19 pandemic.
Meanwhile, on Tuesday (June 30), Michigan health officials reported 373 new coronavirus cases and 32 new deaths, the highest death toll since the 36 on June 6.
Two regions of Michigan – Lansing and Grand Rapids – now are in a higher "risk phase" for coronavirus after they both had an increase in cases.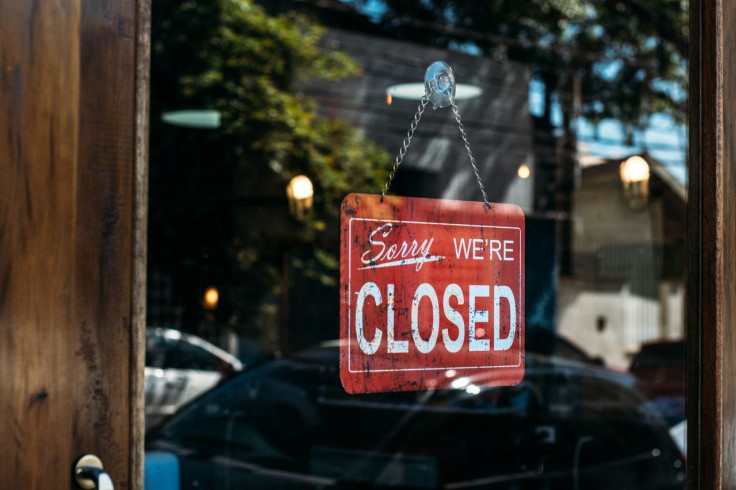 © Copyright IBTimes 2022. All rights reserved.
FOLLOW MORE IBT NEWS ON THE BELOW CHANNELS