Michigan Man Trapped Overnight In Snow-Covered Car Following Crash Rescued After 8 Hours
A Michigan man, who was forced to spend a night inside his car after the vehicle got covered in snow following a crash, was rescued by the authorities Sunday morning.
Cass County Sheriff's Office said the man was involved in a crash while driving down a Michigan highway. The 50-year-old man was unable to step out of his car or seek help because of the injuries he suffered from the crash, due to which he had to shelter inside the vehicle, which was battered by snow through the night.
The man, identified as Michael Douglas II, was airlifted to a hospital for treatment after having spent eight hours inside the car, MLive reported.
Cass County Sheriff Richard J. Behnke told the outlet the crash occurred at around 1 a.m. Sunday on highway M-60 near Stone Lake Drive just outside of Cassopolis in Southwest Michigan, which is about 10 miles from the Michigan border. He said Douglas was traveling eastbound when he lost control of his vehicle and went off the road, crashing it.
A passerby, William Beadenkopf, alerted the deputies at around 9:15 a.m. Sunday morning after noticing movement down a ditch and found the car with Douglas trapped inside. Crews from the Cassopolis Fire Department and PrideCare Ambulance responded at the site, and took the man to the Memorial Hospital of South Bend.
Behnke didn't disclose the extent of his injuries, but said the vehicle was so overwhelmed by snow that it was barely visible from the roadway. WNDU-TV reported the victim wasn't wearing a seat belt when his car crashed and that his injuries were severe. His health condition remains unknown as of Monday.
Authorities have ruled out the chances of drugs or alcohol playing a part in the crash, while adding it was the weather and road conditions that caused the accident.
The Cassopolis area received about 4 inches between 7 a.m. Saturday to 7 a.m. Sunday with nearby Niles and South Bend receiving about 6 inches of snow in the said period between Saturday and Sunday, MLive reported.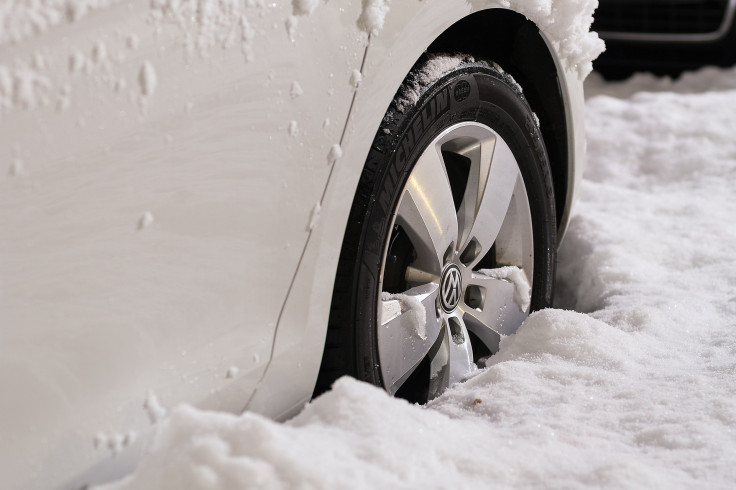 © Copyright IBTimes 2023. All rights reserved.