Microsoft Build 2016 Preview: Universal Windows Platform, Hololens, Xbox Apps And More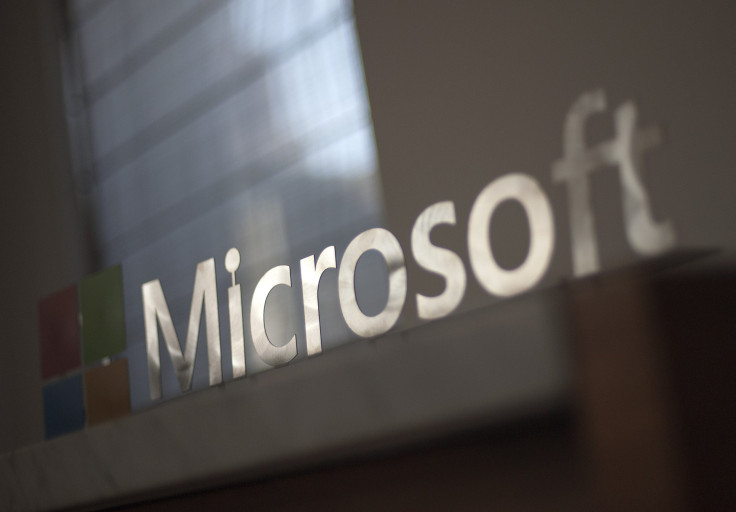 The annual Microsoft Build conference for developers arrives in San Francisco Wednesday. Ahead of the event, there is much speculation around what to expect from Microsoft as it looks to be competitive in a world dominated by likes of Google and Apple. The recent loosening of the reins, from the SQL Server on Linux to open app development on Xbox One, provides some context for what to expect from Microsoft Build 2016. Windows 10 "Redstone," cross-platform support for Android and iOS, Xbox One apps and the Hololens will be among the talking points for the event.
Microsoft Build 2016 will feature two keynote speeches. The first presentation, Wednesday at 11:30 a.m. EDT, is expected to cover the future of Windows 10 and the Universal Windows Platform, according to Ars Technica. Windows 10 is supposed to be the last version of the venerable operating system with support coming in the way of periodic updates. Windows 10 received its first major update in November, which included expanded Cortana usage, faster boot times and improvements to a wide range of features.
The next update, rumored for June, is expected to be a major leap forward for Windows 10. Dubbed "Redstone," the latest update is expected to better integrate Windows devices such as a PC and the Xbox One. The openness of all Windows 10 devices to create a universal platform will be an overarching theme for Microsoft Build 2016. The Xbox One could be a hub where new games for the console could also be played on a PC and vice versa.
The future of the struggling Windows Mobile may be another topic covered during Microsoft Build 2016, according to PC World. Gone may be the days of the Lumia, but Microsoft may still have plans to support third-party phones.
On the developer side, Microsoft is expected to discuss ways to transfer iOS apps to Windows. Project Islandwood is still in preview, but could be featured at Build 2016, according to PC World. Microsoft's big acquisition of Xamarin, a mobile tools developer, is expected to play a role in bridging the gap from iOS to Windows.
Build 2016 would not be complete without some heavy discussion of Microsoft's Hololens. To date, the virtual reality/augmented reality headset has not been pitched as a gaming device, unlike the Oculus Rift, PlayStation VR or HTC Vive. There have been discussions regarding productivity, a partnership with NASA, but the Hololens also includes games. Build 2016 could make the Hololens' future clearer by explaining how Microsoft expects the device to be used by consumers.
Last, but not least, Microsoft's cloud applications could be featured during the keynote, the Verge reported. Microsoft Office could also be receiving some exciting updates Wednesday. There are always the possibilities of surprises or a mention of Tay, the A.I. bot unleashed on Twitter who quickly learned how to be racist due to the Internet.
© Copyright IBTimes 2023. All rights reserved.