Satya Nadella's Bold Plan To Future-Proof Microsoft: Embrace Apple iOS, Android And Now Linux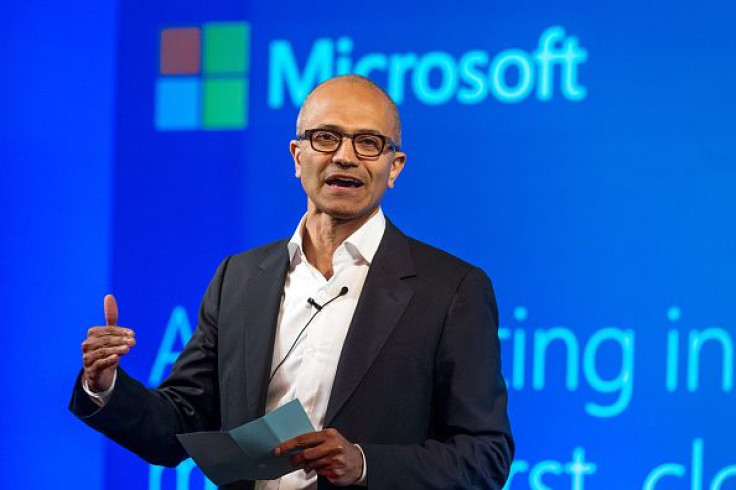 Microsoft has taken another big step toward shedding its reliance on Windows, the operating system around which it built a dominant computer business but which has declined in relevance as consumers opt for smartphones and tablets and commercial customers look to the cloud for more of their operations. The company's announcement this week that SQL Server will be available for Linux may be CEO Satya Nadella's boldest move yet, as it expands a still-growing part of Microsoft's enterprise software unit to a rival platform.
Nadella's strategy is to get Microsoft apps and services out there, anywhere, even if it means cozying up to rivals like Apple and Android or, now, the open-source Linux OS. Nadella has little choice. Personal computing is increasingly moving to mobile devices, where Windows badly trails iOS and Android. Businesses, meanwhile, have embraced Linux. The operating system itself is free, so users need only pay for service and maintenance costs.
Nadella's approach is markedly different from that of predecessors Bill Gates and Steve Ballmer. It would have been hard to imagine the Microsoft of the past, sued by the United States for engaging in uncompetitive practices, would release one of its top selling server properties — big companies in industries ranging from banking to healthcare use the SQL database to crunch numbers and analyze data patterns — for Linux machines.
"Ballmer had a major political problem. He found it really difficult to deal with Windows and its declining dominance," said Merv Adrian, research vice president at Gartner. Ballmer was succeeded by Nadella in February 2014, and Ballmer's Windows-centric strategy — which included the ill-fated, Windows-only Zune MP3 player, the Windows RT tablet software, the Office mobile suite that only worked on Windows phones — was history.
Now Nadella is turning his version of software industry Glasnost to Microsoft's commercial business. "Extending SQL Server to Linux will provide customers and partners with the flexibility and the ability to leverage existing tools, talents, and resources for more of their applications," a Microsoft spokesperson said. "Customers and partners can also take advantage of proven lower TCO (total cost of ownership) for their Linux environments."
Microsoft has already brought Skype to the platform, available as a free download on its website. And the company now offers its Office productivity suite on iOS, Mac and Android, all of which compete with its Windows offerings.
Office for iOS and Android has brought the suite to a new range of consumers, with Microsoft officials recently appearing on stage alongside Apple to demonstrate the apps on the iPad Pro. Nadella also brought Outlook and Sway to the iPhone, which he demonstrated on stage last November as an "iPhone Pro."
As part of the wider strategy, the SQL Server move can be seen as future-proofing Microsoft against the decline of Windows. Gartner analyst Michael Silver said the future of computing is about services available on any platform or device, which by extension would lead to a lesser role for Windows in many environments. "That's what this is about — replacing that revenue as it declines over time," Silver said.
Nadella is laying the groundwork for a strategy that gets Microsoft everywhere. "The jury is out on its success — but other players attempting to be open at an enterprise level, like IBM, are faltering, and others are more closed," said Adrian. IBM has seen several, successive quarters of flat or declining revenue as its hardware business struggles to compete with cloud services.
For SQL Server, the growth lies with the product rather than the Windows Server that powered it. In the last quarter, Microsoft reported that its Intelligent Cloud business unit, which includes its server offerings, brought in $6.3 billion in revenue, around 24.5 percent of total sales. Its cloud and server products grew by 3 percent, or $153 million, driven by strong growth from Microsoft SQL Server.
Windows Server, however, saw lower revenue and offset big gains from SQL and Azure, the company's cloud computing platform. Microsoft said this was due to the nature of Windows Server upgrades, which are less frequent and more susceptible to wider economic changes.
Windows is used on 32 percent of web servers, according to W3Tech data from 8 March that analyzed the top ten million websites. Unix, which includes Linux, is used on 68 percent. It's easy to see why Microsoft would want to cut SQL Server's dependence on an OS with a smaller footprint than its open-source rival.
It's a risky but necessary strategy for Redmond. "The slight risk of accelerating Windows' decline is far outweighed by the risk of losing everything else in a mobile-first and cloud-first world," said Avi Greengart, research director at Current Analysis.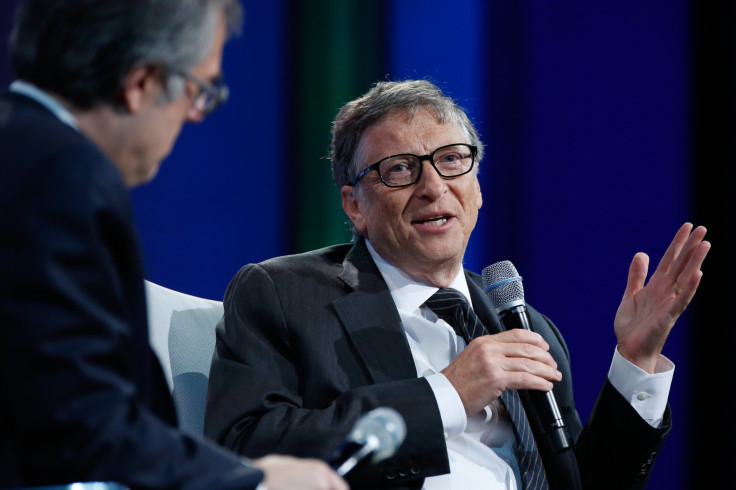 Opening up SQL to non-Windows platforms might also increase sales of the database, which competes with offerings from Oracle, SAP and IBM, as well as open-source databases like PostgreSQL. "They won't get people to switch to Windows just to use SQL Server, but they might get a Linux user to use SQL Server instead of Oracle," said Richard Fichera, principal analyst at Forrester.
One of the key criticisms of Oracle is that its software does not work well with competitors, making businesses cautious about so-called lock-in. "Oracle practices lock-in aggressively, and customers like choice, and as Microsoft increases its flexibility, historic concerns about the company should abate over time and create a stark difference between them and competitors like Oracle," said analyst Rob Enderle, of the Enderle Group.
The SQL Server move is unlikely to significantly impact new customers' choice between Linux and Windows. "There will be some who will choose Linux over Windows of those that might have purchased Windows Server," said Gartner analyst Donald Feinberg. "We do not believe this will be a major move."
The move also won't necessarily mean a drop in Windows Server sales. There's still plenty of reasons for businessses and government organizations to use Windows Server, including its compatibility and tight integration with Microsoft's Azure cloud services. Windows Server still has a future, and Microsoft has big plans for new updates with the coming launch of Server 2016, expected in the third quarter of the year.
Microsoft Corporation (MSFT) | FindTheCompany
© Copyright IBTimes 2023. All rights reserved.
FOLLOW MORE IBT NEWS ON THE BELOW CHANNELS