Microsoft Corp. Readying Oculus Rift Competitor For Xbox One, Unveiling Set For June 2015: Report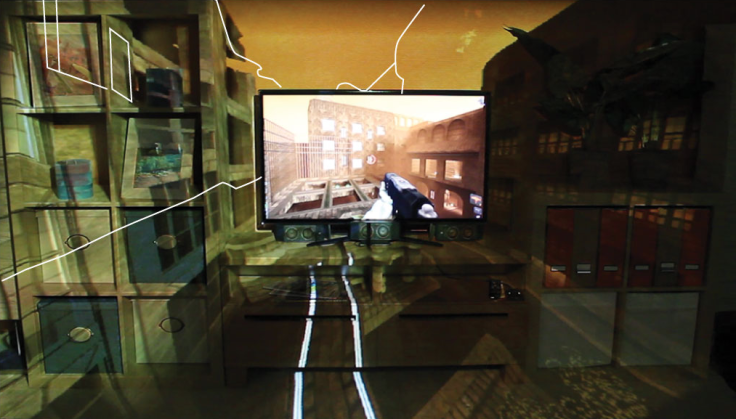 Microsoft Corporation is reportedly planning to unveil a virtual reality headset to compete with the Oculus Rift. Reports say it will work on the Xbox One, but will it also be compatible with PCs running the company's upcoming Windows 10 operating system?
The new version of Windows is due out in 2015, and Digitimes reported last week that Microsoft's own headset will be revealed in June at the E3 gaming conference, citing sources within the company's supply chain. Microsoft has refused to comment on the reports, which say the hardware team that handles the company's Surface tablets was developing the VR headset.
The convertible tablets are powered by Windows, which means that the Xbox VR wearable could eventually compete head-to-head with Facebook Inc.'s Oculus Rift on the PC. It will also face off against Sony Corporation's similar Project Morpheus headset, which was announced last March and connects with the company's PlayStation 4 (PS4).
Demos of a headset had been offered to high-level executives since November, and Microsoft has already offered a version of its Xbox One headset to software developers, according to a report from VRFocus.
"The demo that I had was at Microsoft's headquarters in a room given over to this [technology], and you had an immersive headset on, and there are characters that appear to be real, and you're interacting with the characters and they're not real, and it's pretty extraordinary," Take-Two Interactive CEO Strauss Zelnick told GameSpot last month.
"I think the technology is really interesting, and it's definitely something we've been playing with for quite a while," Microsoft's head of Xbox Phil Spencer told IGN in March. Spencer also alluded to the company's IllumiRoom project in the interview, saying he did not think "every [VR] experience requires goggles on my head," but said "being able to completely audibly and visually immerse players" could make VR headsets valuable to the console.
IllumiRoom projects game imagery outside of a television and does not require an Oculus Rift-type headset, instead relying on the Xbox's Kinect sensor to create an illusion of perspective. The project, however, was announced in 2013, without any recent sign that it was being readied for production. Similarly, Sony has not yet announced how much its own VR headset will cost or when it will be available for purchase.
Meanwhile, Oculus is selling the second version of its Rift headset (RK2), but only to select software developers for $350. It is expected to unveil a consumer version of the device in 2015. Oculus was acquired by Facebook for $2 billion in March, around the same time that Sony and Microsoft started talking up their own VR projects. It has since partnered with Samsung to develop a VR headset made for the company's smartphones.
Silicon Valley is abuzz with the promise of virtual reality -- Google is also developing a low-cost alternative that can be made at home, called Google Cardboard, while Apple is reportedly looking for app developers to create "high performance apps that integrate with Virtual Reality systems for prototyping and user testing."
© Copyright IBTimes 2023. All rights reserved.