Microsoft Corp. Unveils Streamlined App-Building Service, Backed By The Cloud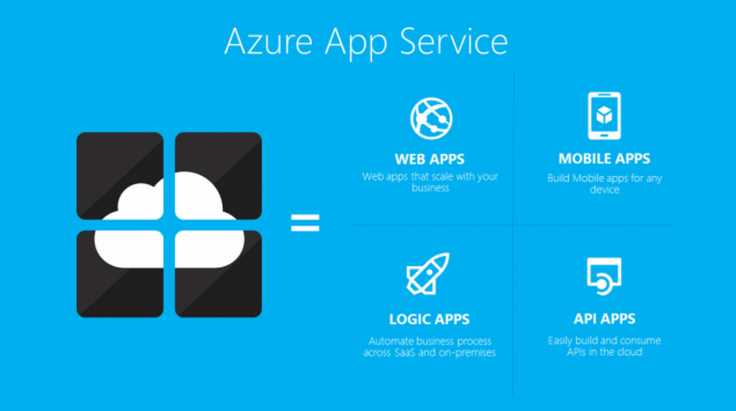 Microsoft Corp. has a new service to help Web developers build Web and mobile apps with backing from the cloud, it announced Tuesday. The all-in-one Azure App Service ties together existing Microsoft products.
The software giant promises developers will build mobile apps faster, and with less effort than before. Azure App Service allows developers to create apps that work on a number of different devices and software platforms by utilizing mobile Web constructs that play more nicely with standalone programs for the iPhone or, eventually, Windows 10.
Microsoft also claims its App Service will allow developers to create websites that scale well on smartphone screens as well as larger displays, along with the tools necessary for dedicated apps, including push notifications and databases.
The new Azure platform includes "Logic Apps," which allows developers to integrate data from services like DropBox, Office 365, Facebook and Twitter into their own offerings. Users of the company's existing Azure Mobile Services will eventually be moved over to the new platform, Microsoft says, but not until they make a few changes to their apps before the switch.
© Copyright IBTimes 2023. All rights reserved.