Microsoft Corporation Lays Off 60 HoloLens Israel Team Members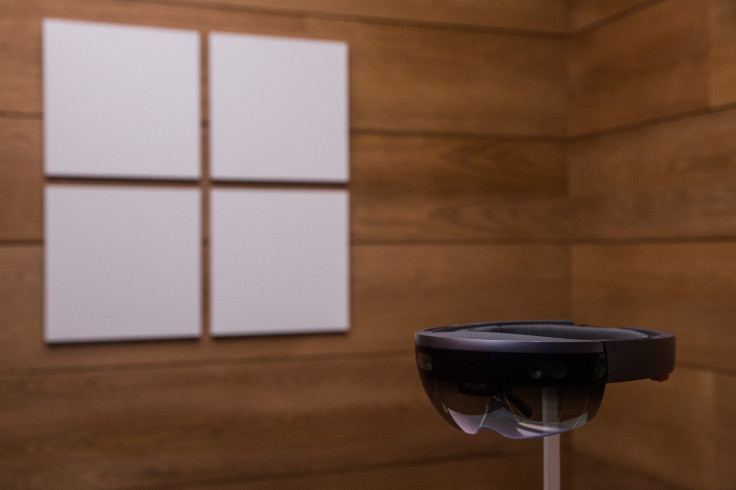 Microsoft has laid off 60 people in Israel working on the HoloLens project. A spokesperson confirmed on Tuesday that 30 contractors and 30 full-time staff will no longer be working on the virtual reality system.
"We continually evaluate our business needs and recently made decisions affecting some positions in one of our groups in Israel," a Microsoft spokesperson told International Business Times. "As needed, we increase investments in some areas and de-invest in others which results in the movement of jobs across the organization, and at times, job eliminations. Our priority is to work with and support employees affected by this decision."
The layoffs were first reported by TechCrunch.
However, Microsoft is continuing to build out its HoloLens team in Seattle. The company has posted a job listing for a creative director on LinkedIn, who would be at the forefront of delivering "consumer products" and "new experiences" with the HoloLens team. The listing provides a glimpse into the plans Microsoft may have for the HoloLens' future direction, which the company hinted at during its October presentation.
The team in Israel focused around a $35 million acquisition of a startup back in 2009 that focused on motion sensing and capturing. Although initially speculated as relating to the Kinect project, Microsoft publicly disputed this idea, and it later emerged that the acquisition was related to HoloLens instead.
The HoloLens development kit is expected to ship in the first quarter of 2016 and represents an important element of the company's overall Windows 10 strategy. The system will run Windows 10, building on new holographic APIs that allow developers to get their Windows 10 apps running in the augmented reality world Microsoft is developing. HoloLens demonstrates the versatility of Windows 10, and pushes the platform in an innovative new direction.
Although initial demonstrations focused on the HoloLens' use in industry, Microsoft took to the stage at its Surface Book event and showed the headset's gameplay capabilities. "Project X-Ray" demonstrated a man fighting virtual robots that infiltrated his living room, utilizing the system's augmented reality features to bring the enemies to life.
© Copyright IBTimes 2023. All rights reserved.