Microsoft Malware: Company Testing Application Guard To Defend Edge Web Browser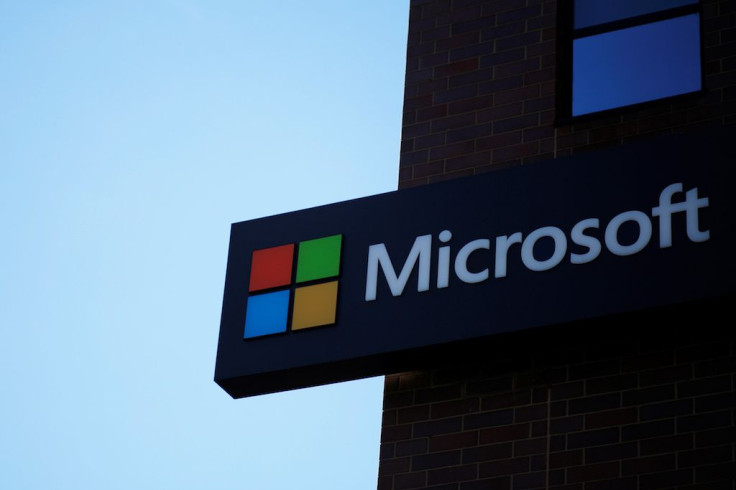 Microsoft has officially released the Windows Defender Application Guard for Windows 10's Edge web browser for testing. The software is designed to protect users' computers from malware attacks
The Windows Defender Application Guard was first announced last September. It is now available to test starting today for those who are Insider Preview members of Microsoft's business service Enterprise that have the Insider build 16188 of Windows 10. Microsoft's Enterprise users might have been given access to the feature first because their security needs are much greater than most users, according to Engadget.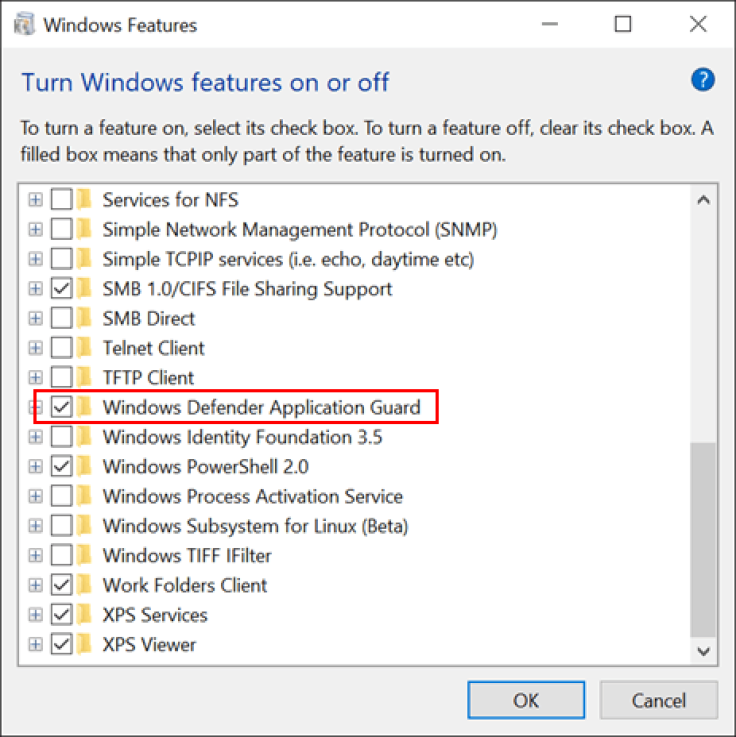 In order to take advantage of this new security feature, users will have to open the "Turn Windows Features on or off" in the Windows Features setting and enable the Windows Defender Application Guard with the checkbox. Users will then have to open the Microsoft Edge web browser.
If done correctly, the window on the browser should show the option for a "New Application Guard window." Clicking on that will then open a browser window that's isolated from the rest of the user's PC.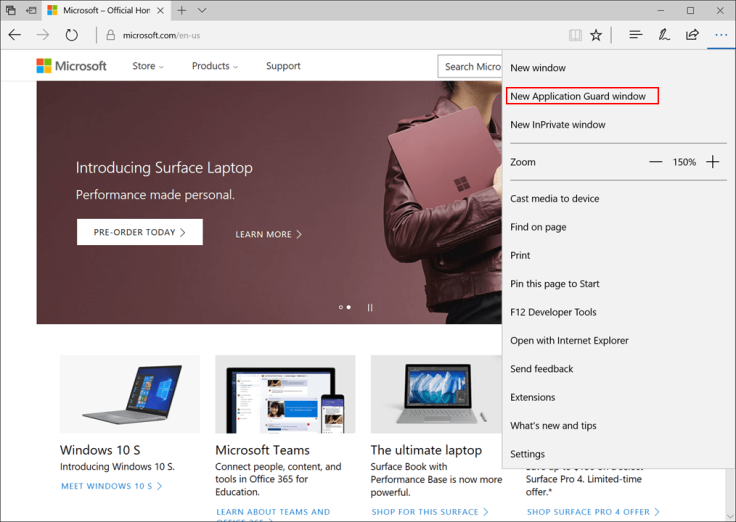 The Windows Defender Application Guard protects a user's PC by creating a virtual computer that's separate from the user's PC. This means that if a malware attack occurs, it won't affect the user's storage, apps, the Windows 10 operating system itself and the rest of the user's PC.
This type of computer security mechanism is usually called as a "sandbox," where it is able to separate running programs from one another. Windows 10 is able to do this with its Virtualization Based Security (VBS) capabilities, and therefore can only be implemented on Windows 10 PCs.
Microsoft Edge isn't the only web browser that uses sandboxing to thwart malware attacks, but Microsoft says that the Application Guard is unique because it makes it impossible for malware to break through.
Although the added level of security for the Edge web browser is a welcomed improvement, it may also come with some disadvantages. By having the Edge web browser run in a virtual PC instead of the user's actual PC hardware, it will most likely slow down browsing speeds since all data and cookies won't be saved once a window is closed, and each browser's session is isolated.
Perhaps this is the reason why Microsoft is testing this feature out first. It's possible that the feature will be made available for everyone who has a Windows 10 PC if user feedback merits it, according to ZDNet. Internet security is constantly under threat with attackers already finding more sophisticated ways to hack users and gain access to their personal information.
Just this week, the Google Docs phishing scam permeated to Google's Gmail users. The phishing scam tried to fool users into clicking what appeared to be a genuine Google Docs file. Clicking on the file will then give the attacker to hijack the user's Gmail account, or even remotely install malware on the user's device.
IBT reported yesterday that Google has already taken the necessary steps to thwart the phishing scam, and has even updated the Gmail Android app to identify suspicious links inside emails.
© Copyright IBTimes 2023. All rights reserved.