Microsoft Is More Valuable Than Google By A Whopping $38 Billion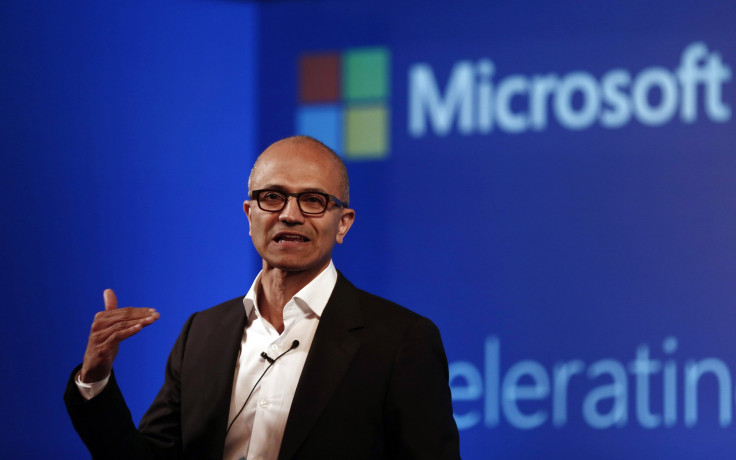 Google builds self-driving cars and serves as the Internet's go-to destination for anything you could hope to learn. Microsoft makes mobile phones that barely anyone uses and is in its 29th year of selling PC operating systems. One company has glitzy appeal, glamor and perpetual public attention, while the other has ... a substantially higher market capitalization?
The total dollar value of Microsoft's outstanding shares was $400.27 billion, versus Google's $362.11 billion, as of close of trading Monday. This seems pretty counterintuitive. Google is quick to be heralded for its high-profile efforts to bring the future here more quickly, whether it's Project Loon, which aims to get the entire planet online, or Google Glass, the intrusive face computers it seems to think consumers want when the evidence suggests otherwise.
For being a less notorious company, Microsoft has squashed Google's market cap by $38 billion. Of course, that's just one measure of a company's value. Google is crushing Microsoft in some other key performance metrics. Its shares closed Monday at $533.80, compared with Microsoft's closing price of $48.62. Google also sports a price-to-earnings ratio of 28.38, compared with 18.74 for Microsoft. Higher P/E ratios signify investors' confidence in future growth.
Microsoft's market cap lead over Google, however transient, might hinge upon something as simple as successful diversification. "Microsoft has a more diverse portfolio," said Rob Enderle of Enderle Group. "It's more successful in more arenas." The company sells one of the most popular operating systems in the world, provides scads of enterprise services to large companies, and even created the Xbox.
Google can quite rightly claim to be one of the most successful advertising companies in the history of the world, but the overwhelming majority of its business model hinges on search-based ads. Microsoft can flex and adapt across the multiple successful branches of its business, but as long as Google depends predominantly on advertising to pay the bills, its earning potential begins to plateau.
A Nov. 7 markets research report by Deutsche Bank lays out a number of worthwhile revenue sources for Microsoft. The company is "knee-deep in a product upgrade cycle to Windows 10," which is expected to land sometime next year. The company is also "more bullish about its Surface and Office 365 momentum than [Deutsche Bank] anticipated." Revenues from Azure, Microsoft's cloud platform, are estimated at $400 million to 500 million. The company is doing well in multiple arenas while Google seems to mostly thrive in two: advertising and highly visible projects that don't necessarily make any money.
Professional opinion on the classic software company's surpassing Google is one of surprise. "Market cap has a lot to do with consumer confidence in the company, so this showcases the drag on Steve Ballmer versus Satya Nadella as CEO," said Enderle. "If you asked me a month ago if this were possible, I'd have said no. I don't think anyone thought that once Google passed Microsoft that there'd be a chance for Microsoft to pass Google. It seemed like Google had too much of a lead and Microsoft was too much of a last-generation company."
Microsoft is still very much in the game, enough so that it's more valuable than Google.
© Copyright IBTimes 2023. All rights reserved.