Microsoft Axes 7,800 Jobs, Windows Phone Future In Question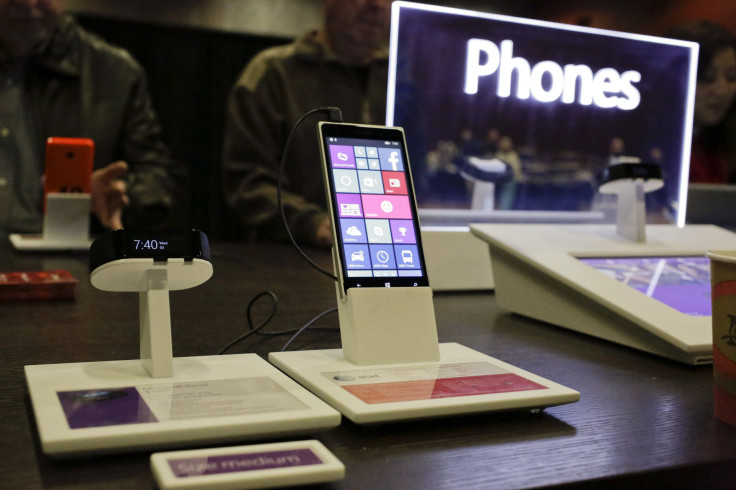 The future of Microsoft's phone hardware looked questionable Wednesday, as the company announced it was cutting 7,800 jobs, largely from its mobile device unit. Microsoft Finland, formerly Nokia, has lost 66 percent of its workforce, and the country's finance minister has said the government is prepared to take budgetary measures to alleviate difficulties.
It's a drastic move, and there are other signs that the Nokia acquisition is turning into a major blunder for Redmond. The company will also record $7.6 billion in impairment charges, along with a $750 million to $850 million restructuring fee. So where does the troubled phone division go from here?
"In the short run, I think they will stay in the hardware business. So much of the Windows Phone ecosystem is in their hands," said J.P. Gownder, an analyst from Forrester. "But in terms of the overall mobile strategy, whether the company is directly involved in manufacturing is not the issue; this issue is, how do they deliver their software services?"
This issue is, how do they deliver their software services?
Windows 10 is due to arrive on July 29. The company is betting big on a single platform, running everywhere. Universal apps that consumers can download to their Xbox, save their work in OneDrive, carry on using on their Windows Phone, and jump onto their PCs to finish up. These cuts to the phone business couldn't have come at a worse time. Is Microsoft having a major rethink?
"I see this more as Wall Street concerns. There's certain requirements for reporting results at the end of the fiscal year. It's more unfortunate timing," said Gownder, who doesn't believe the news shows a rethink of the OS strategy. "The Windows 10 idea of writing once and deploying everywhere is a powerful idea. It's compelling."
An exit from the phone hardware scene may seem radical, but CEO Satya Nadella's philosophy of a platform-agnostic Microsoft suggests this might not be in the cards. "Apple and Google won the mobile platform wars, and Microsoft has realized it can spread its software and services on top of those platforms," said Avi Greengart, research director from Current Analysis.
Gownder highlights Office for iOS and Azure cloud services as platform-agnostic products that hint at Microsoft's future direction, while the fact that developers can use code from iOS and Android apps to develop universal offerings shows the company is not forcing developers into the Windows sphere. "Microsoft isn't as dominated by Windows as it was before," he said.
Goodbye To Ballmer's Microsoft
The Nokia business deal largely happened under Steve Ballmer, who was not as clearly focused on a Microsoft-everywhere strategy as he was on a Windows-everywhere strategy. Gownder points to Nokia's legacy, that of the world's largest handset manufacturer, as not fitting with Microsoft's new medium-term strategy. Microsoft is getting leaner, pushing its services everywhere, and could no longer support such a large phone division. "One does start to think, though, if they're firing people, how are they going to support themselves in the smartphone market?" he said.
With the job losses, Microsoft has lost a large portion of the business that came from Nokia. Microsoft is in a better position to pull back from phone hardware, and it is losing money while it stays in the game. But there is a case to be made that the Microsoft phone hardware business helps to promote value in Microsoft's other offerings.
"Going forward, Microsoft will likely try to pare the hardware line down to a handful of phones that can be sold at a profit," Greengart said. "Even if the consumer case for Windows Phones fails, Microsoft may still need Windows Phones to fill out its enterprise solution set."
"This is an example of Nadella reshaping Microsoft. It's no longer Ballmer's Microsoft," said Gownder. "So Nadella is saying, 'Hey, this is where the company needs to go,' and yes there will be some pain along the way, but overall Microsoft will come out as a more sophisticated, platform-agnostic company."
© Copyright IBTimes 2023. All rights reserved.