Microsoft: NFLers Not Really Baffled By Surface Pro Tablet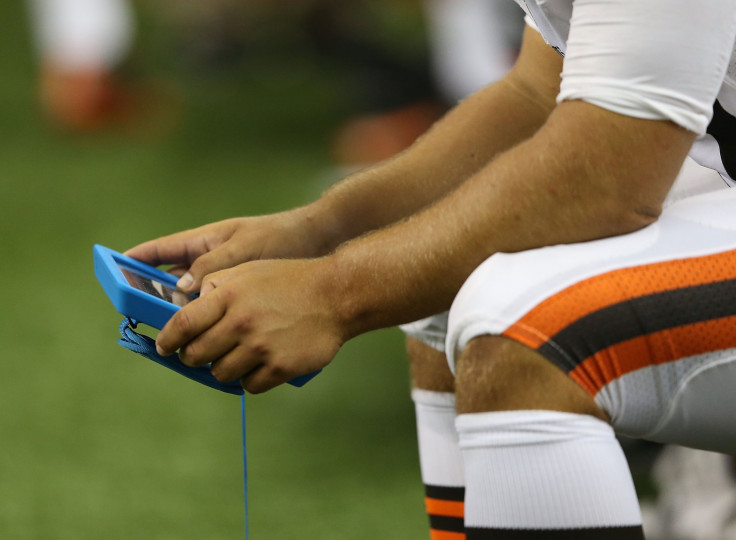 Maybe that's why they won the Super Bowl. Microsoft is debuting an ad this week that shows Seattle Seahawks players and coaches adroitly using the Surface Pro 3 tablet to map out key plays and review video — tasks that are apparently too complex for their lesser peers around the National Football League.
"Let's take a look at that comeback play," a Seahawks coach says as he nimbly draws up an offensive scheme using the tablet's Bluetooth pen. The ad also shows a trainer using the device to displays injuries, and Seahawks' safety Earl Thomas running Skype to videochat with family while on the team bus.
The spot ends with quarterback Russell Wilson completing a touchdown pass against the Denver Broncos, whom the Seahawks pummeled this past February to win Super Bowl XXVII 43-8 in one of the most lopsided championships in NFL history.
The Seahawks' mastery of the Surface Pro -- at least in the Microsoft ad -- stands in contrast to reports that, in real life, NFL players, coaches and commentators are flummoxed by the device, to the point where they don't even know what to call it.
Microsoft and the NFL struck a major partnership last year, reportedly worth $400 million, that made the Redmond, Washington, corporation the league's official technology provider for both on-field and off-field personnel. But the rollout has not gone smoothly.
One problem — and this can't really be blamed on Microsoft — is that players are constantly forgetting to charge their devices before meetings. That leaves them unable to view playbooks, which most teams by now have digitized. "I open it, I'm ready to go, and then the battery is at 33 percent," Houston Texans safety Danieal Manning told the Wall Street Journal.
In a twist on the usual pecking order, rookies are in many cases having to mentor the vets. "These guys are used to using chalkboards," San Francisco 49ers linebacker Chris Borland told the paper.
The problem isn't limited to team personnel. As part of the sponsorship deal, broadcasters and sideline reporters are also using the Microsoft tablets, which run Windows 8.1. But they keep calling them iPads.
The confusion shows the uphill climb Microsoft faces in its campaign to get its mobile devices on the radar of average consumers, who have come to view tablets as synonymous with Apple's iPad, and smartphones with the iPhone or Android-powered Samsung devices.
The iPad held 33.9 percent of the worldwide tablet market as of last year's fourth quarter, according to Strategy Analytics, while Windows tablets accounted for just 4.3 percent. As of April, smartphones bearing Microsoft's Windows Phone OS held just 3.3 percent of the U.S. market, compared to a 41.4 percent share for Apple and a 52.5 percent stake for Android, Comscore said.
Meanwhile, some NBA players may soon join their football counterparts in having to learn how to use Surface tablets. Former Microsoft CEO Steve Ballmer, who purchased the Los Angeles Clippers in August for $2 billion, said that the organization will ditch its iPads in favor of Surface tablets. "I promised we would do it during the offseason," Ballmer told Reuters.
© Copyright IBTimes 2023. All rights reserved.