Microsoft's Surface Laptop 3 Might Launch With These New Features
Microsoft is expected to launch the third Surface Laptop later this year with new and upgraded features. Here's a quick look at some of the features possibly coming with the new Surface Laptop.
While other computer companies such as Dell and HP have released outstanding devices in the XPS 13 and Spectre x360 13, the world is waiting for Microsoft to release its third-gen Surface Laptop that could outshine other devices.
Previous reports said Microsoft is testing a Surface Laptop equipped with an AMD processor. Should this piece of information be true, it's very likely that the Redmond tech giant plans to release a cheaper Surface Laptop capable of churning out great visuals.
Earlier reports also said Microsoft is working closely with SoC maker Qualcomm and is testing a new Surface Laptop powered by an ARM processor. The SoC, codenamed "Excalibur," is said to be designed to work well with Windows 10. Whether this report holds weight remains to be seen.
So far, Microsoft hasn't announced anything about the upcoming Surface Laptop. Nevertheless, the company is expected to update its Surface lineup later this year, and can be expected to release a new and refreshed Surface Laptop along with the Surface Pro and Surface Book. Here's what we can expect on the Surface Laptop.
A new processor
As mentioned, Microsoft could very well equip the third-gen Surface Laptop with an AMD processor, given that its relationship with Intel is reportedly "shaky" at the moment. Still, Microsoft can't be expected to do away with the chipmaker at the moment.
That said, the Surface Laptop can be expected to come with an AMD or Intel processor, depending on the configuration. Laptop Mag expects Microsoft to use 10th-gen Intel chips on the new Surface Laptop. Regardless of processor, Microsoft will also do well to use faster SSDs.
Thinner bezels
The second-gen Surface Laptop features thick bezels that make it look and feel unnattractive compared to competing devices like the XPS 13 or Spectre x360 13. Microsoft will do well to release the third-gen Surface Laptop with very thin bezels.
A USB-C and Thunderbolt port
Forbes noted that while the second-gen Surface Laptop featured a USB 3.0 port, it didn't have a Thunderbolt or USB-C port. Microsoft will do well to put a USB-C port as it can be used for a lot of things, including charging.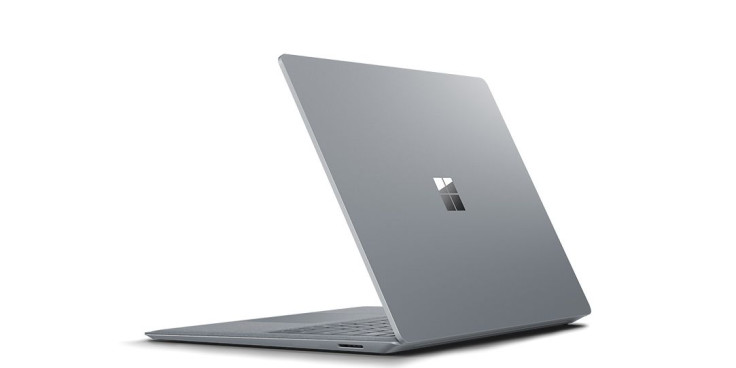 © Copyright IBTimes 2023. All rights reserved.