'Midnight, Texas' Star Arielle Kebbel Says 'Vampire Diaries' Helped Her Understand Lemuel
Arielle Kebbel stars in the new vampire drama "Midnight, Texas," but she's no stranger to sexy blood suckers. She appeared as Lexi on "The Vampire Diaries" several times throughout the CW show's eight-year run, and it seems playing the vampire gave her a little more insight into her "Midnight, Texas" character Olivia's love interest.
"I felt like I understood what it was like to be a vampire therefore I understood Lem [played by Peter Mensah] a little bit more," Kebbel told International Business Times at ATX Television Festival last month. "But I also really enjoyed being on the other side of things and being human and being in a relationship with a vampire and learning what that's like because I had spent so much time being a vampire that I was like, 'Oh, this is fun! I get to learn something new.'"
READ: Best Summer TV Shows
Kebbel also revealed that she loves Olivia's relationship with Lemuel on the NBC drama. While one is an ancient vampire and the other is a human, they have more in common than viewers might expect.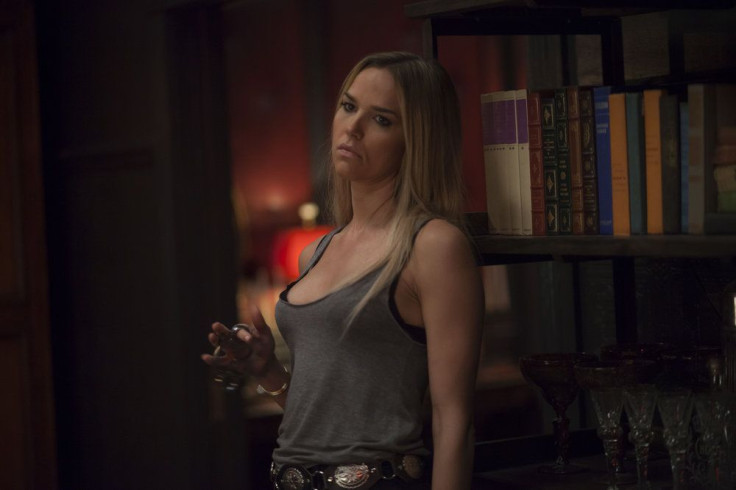 "They have a really special relationship," Kebbel added. "You know [Lemuel], being around for hundreds of years, has kind of seen it all, and he has a horrifying backstory that I think you'll start to see in episode 3. In episode 4, you learn a little about Olivia's childhood and why she is who she is today. And suddenly these people who seem so different are really similar and just looking for love."
As with all vampire shows, Lem will have some special powers. It sounds like he'll use those abilities to help Olivia. "He doesn't suck blood; he leeches, which is like a new thing. It's gonna be really hot. I hope it trends," the actress laughed. "But because he leeches, that's how he feeds, but the leeching actually takes away my pain and my anger. And so it's this really beautiful exchange where they're actually really giving each other life in a way that's so intimate that's not sexual but oddly so sexual."
Peter Mensah teased that while Olivia isn't giving him relief from pain and anger, she takes care of Lem in her own way. "It's not often that a beautiful young lady falls for a dead guy, but she has some issues that are somewhat unusual as well," Mensah teased to IBT. "So they have a relationship where they're actually able to take care of each other. He provides for her a way to manage some of the issues that she's dealing with and she brings him back to life to some extent."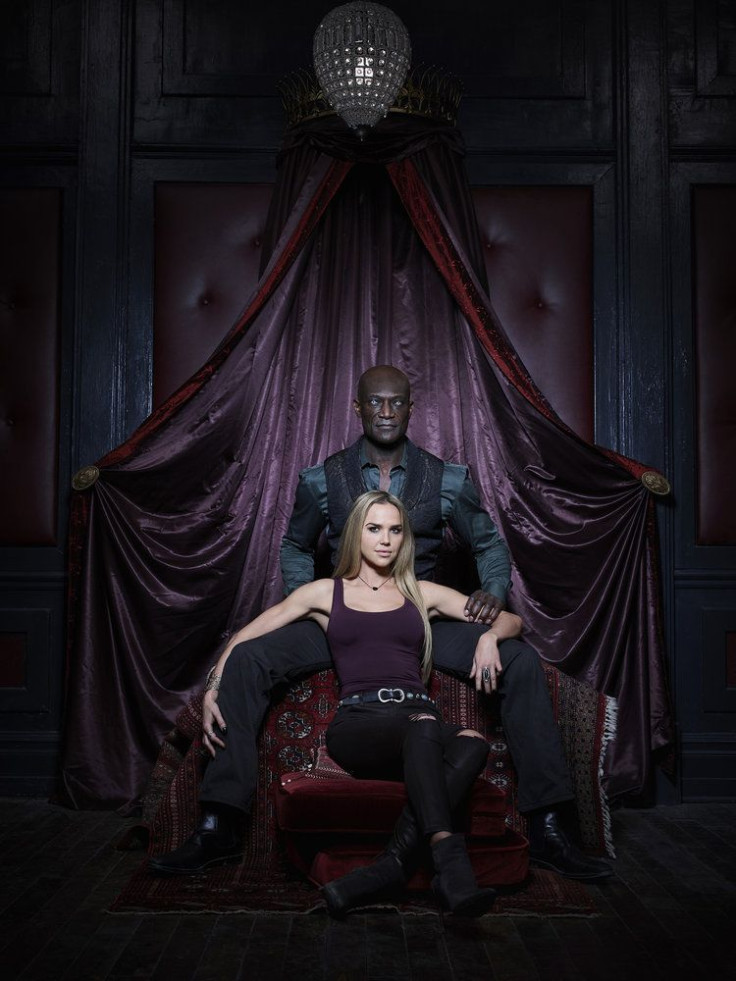 Both actors said that fans of the books should be happy. Though Mensah doesn't match the physical description of Lem fom Charlaine Harris' books, he noted that Charlaine Harris was aware the changes the show had made and gave showrunner Monica Owusu-Breene her stamp of approval. "I love the fact that she really was very supportive of our interpretation of Lem," Mensah said.
READ: 'Vampire Diaries' Star Candice King To Appear In 'The Originals'
"Everybody cast, I swear, is the essence of the character in the book," Kebbel explained. "They may look a little different, but the essence is there. [Owusu-Breene] draws on all the storylines in the trilogy and the beautiful thing about a show is we get to expand on it and tell backstories and show flashbacks and do things that maybe she couldn't do in the book. It's a really cool starting off point. I think fans who are familiar with Charlaine's books will even recognize certain scenes, but then we get to go into more detail. I think that's fun too because that's where we really make it our own."
"Midnight, Texas" premieres Monday, July 24 at 10 p.m. EDT on NBC.
© Copyright IBTimes 2023. All rights reserved.