Is Miley Cyrus Cheating On Liam Hemsworth? 'Wrecking Ball' Singer Sends Sext Meant For Stella Maxwell To Hemsworth: Report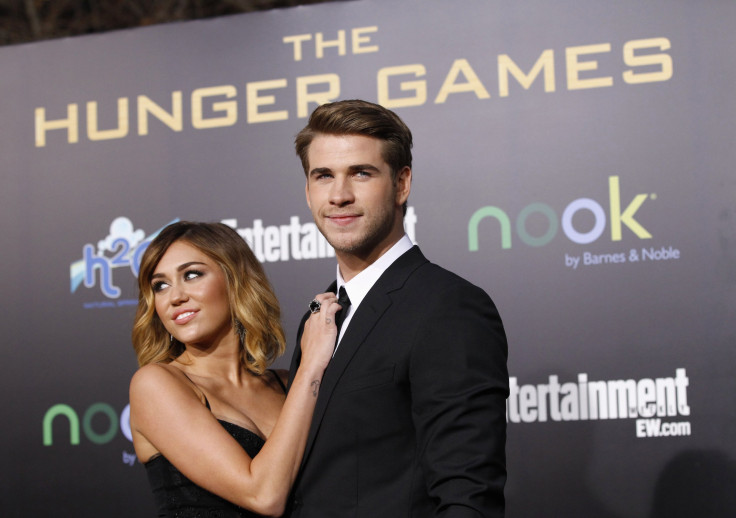 Miley Cyrus and Liam Hemsworth's relationship has been hit with another problem amid growing troubles, according to a new report. Cyrus accidentally sent a sext meant for her former rumored girlfriend Stella Maxwell to Hemsworth, Hollywood Life reported, citing an InTouch Weekly article.
"Miley accidentally sent a sext that was clearly meant for Stella Maxwell to Liam," a source told InTouch Weekly, according to Hollywood Life. "She immediately apologized. Miley also admitted to meeting up with Stella, but she swore to Liam that it was just innocent flirting. Liam didn't believe her. They fought and he told her to take the ring off. After only a few months of being back together, it's already coming to an end."
"She promised to do whatever it takes to get [Liam] back," the source told the magazine. "But she's been texting Stella for a few weeks. They stay up all night sending messages. They have a really strong connection. She swore to Liam that she cut those people out of her life to be with him, but that never happened."
Recently it was reported that Hemsworth and Cyrus have been fighting to make their relationship work by sorting out issues between them.
"It is not a perfect relationship, but it still is a relationship. At the end of the day they are in love with each other but still have a lot of work to do to make things great," a source told Hollywood Life. "They get into fights, but one thing they are making sure to do is to keep their relationship separate from their careers. They didn't do that last time, and that is what made the relationship fizzle. But they are really being careful to make it work this time. It is a process they definitely want to succeed with."
Cyrus and Hemsworth, who broke up in 2013, reportedly rekindled their romance last December after the singer spent Christmas with the "Hunger Games" actor and his family in Australia. She had posted a photo of herself on Instagram wearing the engagement ring she received from Hemsworth when they first got engaged.
© Copyright IBTimes 2023. All rights reserved.