Miley Cyrus Wants Liam Hemsworth To Sign $176M Prenup Agreement, Rumored Couple Having 'Heated Arguments': Report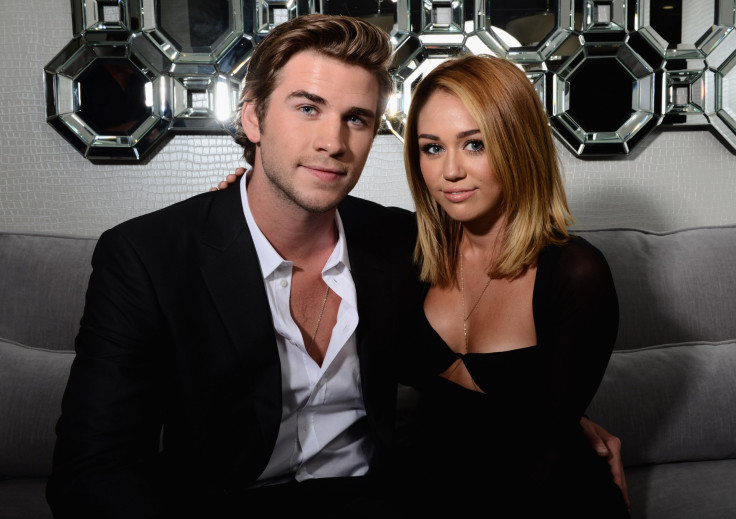 Miley Cyrus wants to sign a $176 million pre-nuptial agreement with her rumored fiancé Liam Hemsworth resulting into fights between the two, according to Life & Style magazine's latest issue. The report comes after Cyrus is reportedly planning to "tone down" her image in order to keep Hemsworth with her.
Cyrus and Hemsworth are fighting to sign the agreement to protect her about $160 million assets in case they part their ways in future, Hollywood Life reported citing Life & Style magazine.
"They've had heated arguments over this," a source told the magazine. "He's a firm believer that prenups spoil the romance of a marriage and that if they are truly in love, it's not needed. He's assured Miley he isn't interested in her fortune and has enough money of his own."
The report comes amid other reports that Cyrus bought a four-bedroom house in Malibu so that Hemsworth can stay with her. "The plan is for Liam to stay there while they reconnect, and then move in permanently when he's ready," a source reportedly said.
Cyrus and Hemsworth, who called off their engagement in 2013, reportedly reconciled last December after the 23-year-old singer spent Christmas with the 26-year-old "Hunger Games" actor and his family in Australia. She posted a photo of herself on Instagram wearing the engagement ring she received from Hemsworth when they first got engaged.
© Copyright IBTimes 2023. All rights reserved.