Miley Cyrus, Patrick Schwarzenegger Pregnancy Rumors Continue: Singer Might Be 'Forced' Into Rehab, Magazine Claims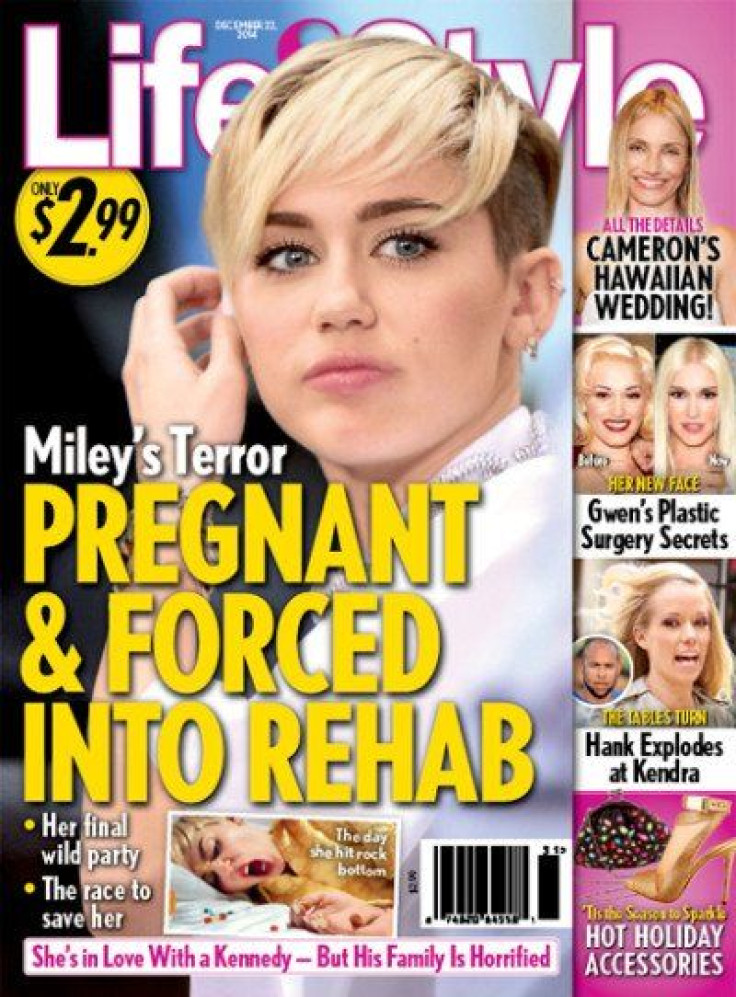 Miley Cyrus has made it well known that she enjoys to smoke marijuana, but the "Wrecking Ball" singer allegedly could possibly be "forced" into rehab after she supposedly became pregnant with Patrick Schwarzenegger's baby, the cover of Life & Style claims. Cyrus also was rumored to be pregnant in late November, and several times before that.
A source told the magazine via The Hollywood Gossip that she missed her period. "Miley gave up drinking and smoking pot for a few weeks because of it, but she's having a hard time saying 'No,' " a source allegedly said. "Some people believe that she'd need professional help to stay sober for nine months."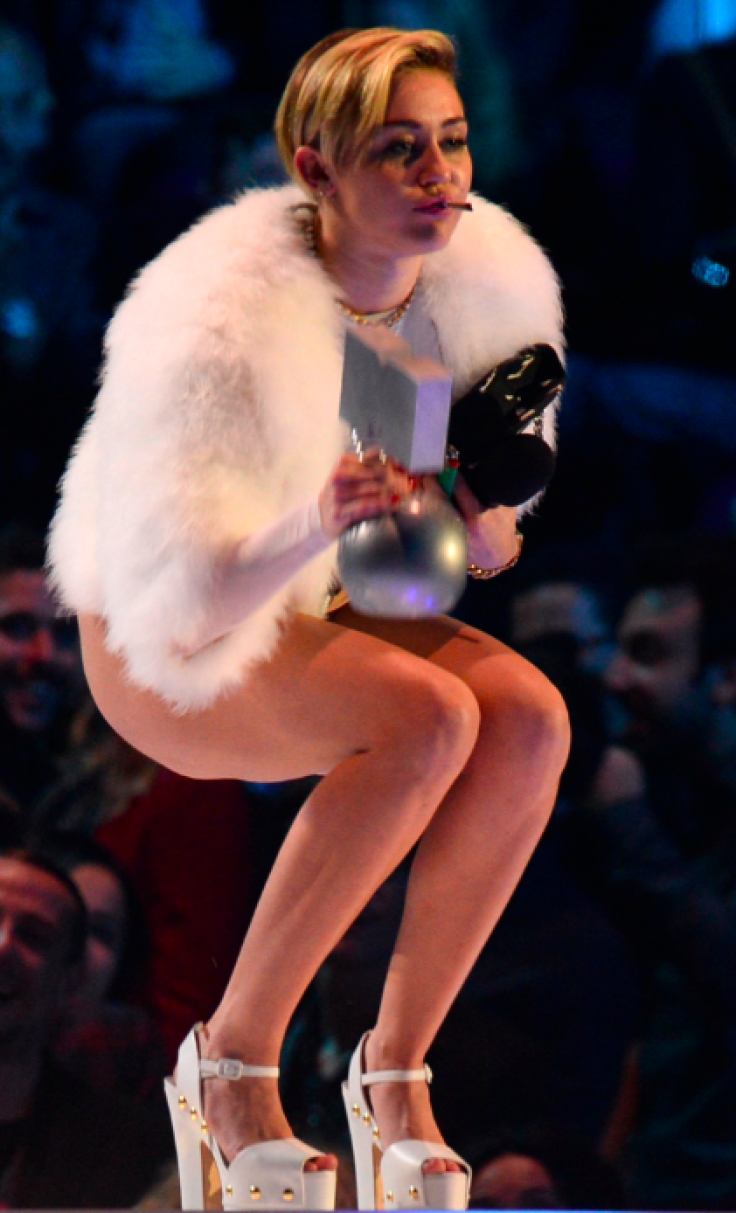 But Gossip Cop blasted the rumor. A representative for the star said the story is "more lies." Cyrus didn't respond to the pregnancy rumor on Twitter, but instead slammed the story on Instagram. "Those 3 days I was off Instagram I got pregnant and went to rehab. I was am super busy sorry guys," she said. "I know how much you missed my edits." The posted generated more than 276,000 likes from Cyrus' 14.1 million followers and received thousands of comments.
In late November, Life & Style claimed in a different story that she was one month along in her pregnancy. "She took two pregnancy tests. One came back negative and the other came back positive," a source told the mag, according to Fashion Times. "Friends are convinced she's in the early stages of pregnancy."
Rumors haven't stopped Cyrus, 22, from hanging out with Schwarzenegger, 21, a model-actor and the son of Arnold Schwarzenegger and Maria Shriver. He recently posted a picture of his girlfriend to Instagram. "Good old Nashville," he captioned the photo. Cyrus was wearing her now-signature mini bun and a sticker next to her eye, an accessory she has been sporting recently.
Follow me on Twitter @mariamzzarella
© Copyright IBTimes 2023. All rights reserved.