Is Miley Cyrus Dead? Fans React On Twitter After Facebook Death Hoax Says She Overdosed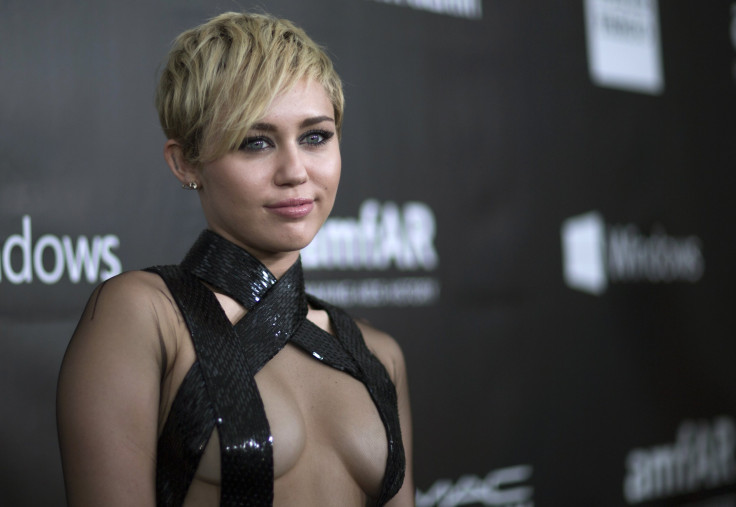 Miley Cyrus was the latest celebrity victim of an Internet death hoax. A message circulated via a faux Facebook post saying the 21-year-old startlet was found dead, according to Hollywood Life. The "Wrecking Ball" singer has posted on her Instagram account since then, proving she is still alive and well.
The hoaxer allegedly claimed Cyrus died of a drug overdose and used a photograph of her passed out next to pills. Some of her fans knew immediately it was a hoax because the picture was from a video (Warning: Explicit nudity and language) The Flaming Lips made with Cyrus called "Blonde SuperFreak Steals the Magic Brain."
The Facebook post about the death hoax links to www.watchwhatyoudo.info, which is a so-called malicious site, according to Online Threat Alerts. A user who clicks the link will be asked to share the video or complete surveys to see the video. However, the video doesn't exist, so users never get any more information about Cyrus' supposed death.
Cyrus has not directly addressed the death hoax. However, the former Disney star has posted several pictures on Instagram, including selfies, Spotify recommendations and a shot from her trip to Britney Spears' show in Las Vegas, proving she is not dead. Perhaps she can't be bothered to address every death hoax. The singer was faced with a very similar hoax in July, Billboard reported, and she didn't respond to that one, either. She instead opted to use social media to show fans not to believe everything they read.
While some fans knew it was a hoax, others were frightened that Cyrus had actually passed away. Fans took to Twitter to express their concerns:
Cyrus is not alone in her death-hoax struggles. "Home Alone" star Macaulay Culkin was also recently rumored to be dead. Like Cyrus, he used social media to connect with fans and prove the rumors wrong.
© Copyright IBTimes 2023. All rights reserved.