Miley Cyrus Recalls Best 4th Of July Memory, Says There Is No 'Justice For All' In U.S. On Independence Day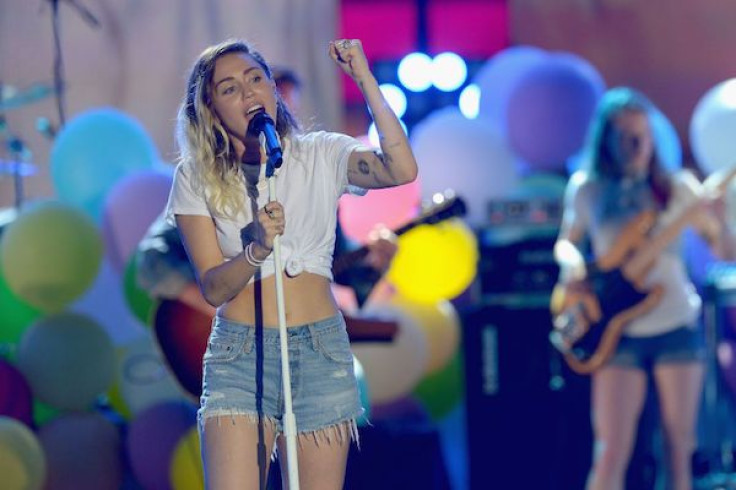 Miley Cyrus just took to social media to recall her best memory of Independence Day and voiced out a strong message on the injustices that plague the U.S. at present. The singer also grabbed the chance to inform her followers about the need to keep their pets safe amid the 4th of July celebrations.
On Tuesday, Cyrus shared a collage of photos taken from her visit to Washington, D.C. while she was campaigning for then-presidential candidate Hillary Clinton. According to Cyrus, this was a very good day for her because she got to be a tourist in the capital and eat dinner at the Supreme Court.
In the process of reminiscing her best memory of Independence Day, Liam Hemsworth's fiancée expressed that she still loves "America very much" despite its ups and downs. The "Malibu" hitmaker also insisted that the U.S. will always be her home and that she's grateful for the freedom given to her by her homeland.
READ: When will Miley Cyrus and Liam Hemsworth tie the knot?
Nevertheless, Cyrus maintained that there is no "justice for all" at the present time. Hence, she stated that it is just right for everyone to continue to fight for their rights just like how those who came before them did. "We will continue that fight until every life is treated with equal respect and value," she wrote.
Cyrus also posted an infographic showing an incomplete American flag because of the statistics of people who are being discriminated in the country. The infographic states that "America is not America without immigrants, without people of color [and] without women."
The 24-year-old singer-songwriter also did not forget to shed light on the cases of pets getting lost on 4th of July. The vocal animal lover shared an infographic explaining how people can keep their pet dogs safe amid the celebrations this Independence Day. Many fans were moved by Cyrus' kind gesture that they left her a lot of "thank you" messages in the comments.
Cyrus did not forget to have fun on the holiday as well. She posted a GIF of her moving her lips in the "Party in the USA" music video as she hinted at having a blast to celebrate the special day. She also revealed in a follow-up post that she's going to dance the night away with hip-hop dance trio L.A. Bakers.
© Copyright IBTimes 2023. All rights reserved.