Miley Cyrus Shares Funny Choreo Videos On Instagram
Miley Cyrus loves to sing and dance at home. She recently shared videos of her dong some choreo with her fans, and she put her own little spin on the dancing routine.
Choreo is not only a good form of dance, but it is also a good way to exercise. Cyrus shared a video on her Instagram in which she performed a sequence of moves with her sister, Noah Cyrus, while relaxing at home.
Miley wore a sleeveless black top and pants while performing the dance. She finished the look with a pair of black boots.
The dance moves involved the two sisters lying on their back, raising their legs, and walking on all fours before standing up and licking each hand. The two sisters appear to have enjoyed the choreo so much that they did it again in some comfortable clothes.
The second video shows Miley's mother, Tish Cyrus, joining them to do the choreo. "2 generations of choreo lol," the singer captioned the post.
The first video that Miley shared online appears to have been filmed by her boyfriend Cody Simpson while the second one appears to have been self-recorded by placing the camera on the floor.
Miley has been constantly sharing content on her social media platforms to entertain her fans. A recent post shows her boyfriend searching for her, only to find her sitting cross-legged inside their washing machine.
"Some 'clean' content for ya," Cyrus wrote in the post where she fit into the washing machine wearing her boots. Simpson could not stop from laughing after seeing his girlfriend in that position.
Both the singers are currently battling alcohol addiction. While Cyrus has confirmed that she has been sober for the past few months, her boyfriend posted a message with a bit of a contradiction. Simpson took to Instagram to tell his fans that he has been sober for the past four months, but he is "still stoned," Us Weekly reported.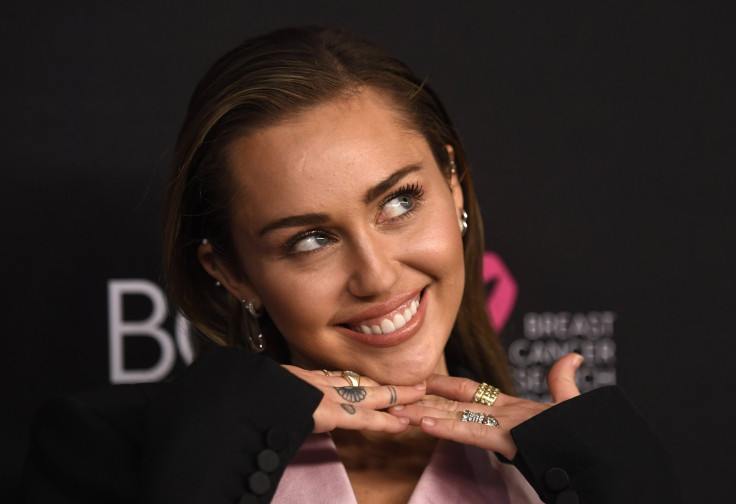 © Copyright IBTimes 2023. All rights reserved.