Miley Cyrus Shares Sexy Sleeping Photo, Praises Dogs For Loyalty And Love
Miley Cyrus has shared a new sexy picture of her on social media. The singer appears to be sleeping topless in the post, and has blanket covering her body. She is accompanied by her two dogs, and she shared another cryptic message about love and relationship.
Cyrus is moving on her breakups with Liam Hemsworth and Kaitlynn Carter. Her recent post on Instagram Story page shows her sleeping in her bed while her two dogs keep her company. She wrote in the post that her favorite way to start the morning is to wake up surrounded by animals.
The Instagram post appears to be aimed at her exes. Cyrus pointed out that animals love without condition, and they don't care about details like wealth, career, talents, race, age, and sex. They are only concerned about loving their friends and being loved in turn.
Cyrus added that animals love back "100x." All they ask for is to be cared, and in return they offer loyalty, reliability, and faithfulness. "Reminds me of someone," she wrote at the end of the post, making it amply clear that the cryptic message is about her past relationship.
This isn't the first time that Cyrus has written about relationship and love. Her more recent post from her vacation in Utah was also about her ex. "I'm more of a man than you'll ever be, & more of a woman than you'll ever get!" she wrote in a previous Instagram post in quotes.
"Goodbyes are never easy..." she wrote in another one of her posts online. Breakups may be difficult for the singer, but she has been relying on her dogs as she tries to move on.
Cyrus took her pet Chihuahua Bean with her when she went to Utah for a short vacation. She shared a few pictures of the two of them on Instagram, and wrote " Bean + MC = 4EVR."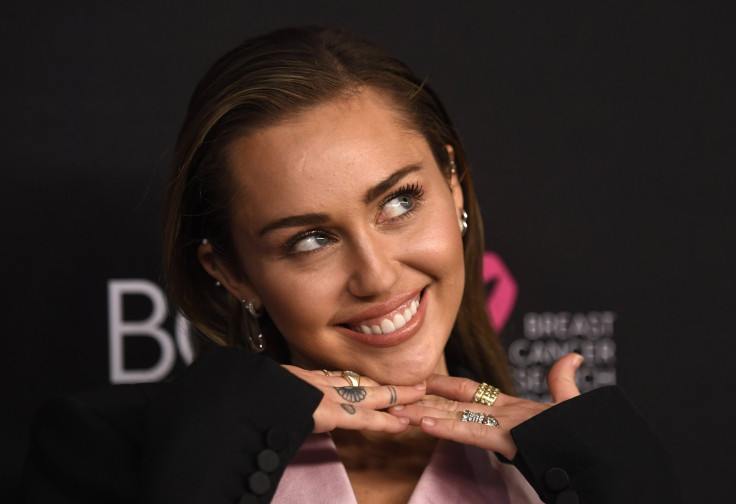 © Copyright IBTimes 2023. All rights reserved.