Miley Cyrus Shows Off Her Toned Abs While Walking Her Dogs With Liam Hemsworth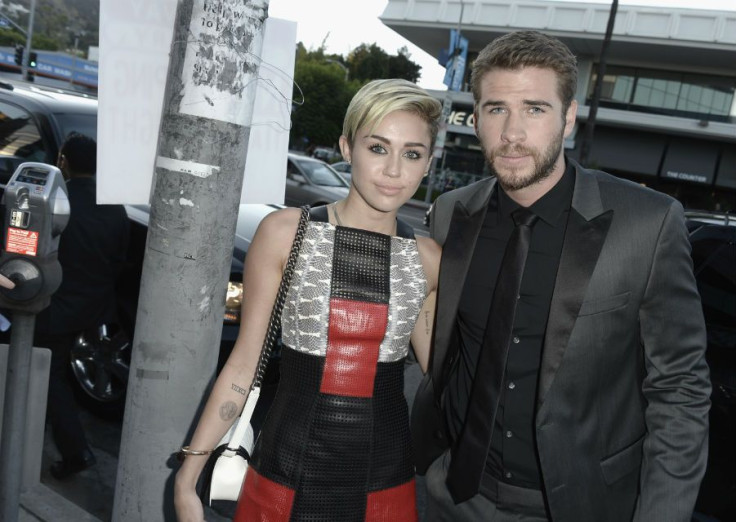 Miley Cyrus recently showed off her toned abs while wearing an all-red workout ensemble walking around Los Angeles.
According to People, the former "The Voice" coach was accompanied by her fiancé, Liam Hemsworth, during their walk in the city. The actor wore a simple white shirt and black shorts for the outing. Cyrus and Hemsworth also brought their dogs, Mary Jane and Dora, along with them for a quick stroll.
Read: Miley Cyrus honors Billy Ray Cyrus with a new tattoo
Meanwhile, the couple's recent outing comes a few weeks after rumors swirled that Cyrus and Hemsworth have already tied the knot. The speculation started when the singer's dad, Billy Ray Cyrus, posted a photo of her wearing a white dresss. The 55-year-old country singer captioned the snap by greeting Cyrus with "congratulations."
However, the patriarch was also quick to deny the rumors by clarifying on social media that Cyrus and Hemsworth have not yet tied the knot. The couple first got engaged in 2013, but they later on called it off and went their separate ways.
While speaking with GQ Australia, Hemsworth said that calling off the engagement was a very hard decision to make. "Of course it was hard. But at that time we were going in different directions and it's just what needed to happen. We were both super young and it was a good decision at the time – we both needed that," he said.
Cyrus and Hemsworth decided to get back together last year, and the latter indirectly confirmed their reunion during one of his interviews. When asked if he and Cyrus are a couple again, the actor said, "People will figure it out, they already have. They're not dumb."
© Copyright IBTimes 2023. All rights reserved.