Millennials Selfies: Young Adults Will Take More Than 25,000 Pictures Of Themselves During Their Lifetimes: Report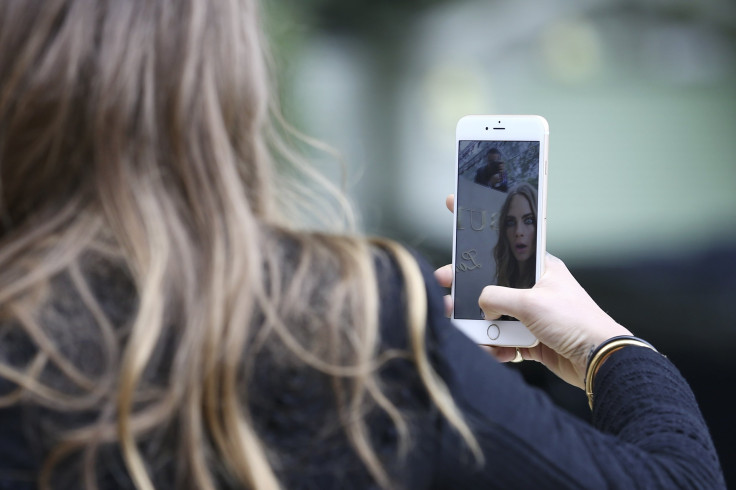 Everyone knows young people love selfies, but now we know just exactly how much. A recent survey from Luster Premium White, a teeth whitening brand based in Boston, calculated that the average millennial could take up to about 25,700 selfies in his or her lifetime. Ninety-five percent of young adults admitted to having taken at least one such picture of themselves.
"Even a brief glance at a Facebook page, a Twitter feed or Instagram account confirms that millennials are dedicated to chronicling their lives with selfies, and they especially enjoy sharing them with their network of acquaintances," the company's CEO and cofounder, Damon Brown, said in a news release. "If you don't take a selfie during your vacation or while celebrating a special day, it is almost as if it never happened."
The start of the selfie trend is difficult to pinpoint, though the Guardian estimated that they emerged in earnest in 2010. That's when the iPhone 4 was released with a front-facing camera. Today, people across the world take more than 1 million selfies each day.
Smartphone Front Camera Megapixels Over Time | SpecOut
Millennials, usually defined as people between the ages of 18 and 34, have proven particularly drawn to selfies. More than half of young adults have posted a selfie to a social media website, compared to 24 percent of Generation X-ers and 9 percent of Baby Boomers, Pew Research Center discovered last March.
Respondents to the Luster survey said they took an average of nine selfies a week and put the average amount of time needed at seven minutes. That adds up to about 54 hours a year of taking selfies, according to the survey, which included responses from 1,000 young adults.
That may sound shocking, but high numbers like those aren't unheard of. The average 16- to 25-year-old woman spent 16 minutes taking an average of three selfies per day, or five hours a week, according to Beauty site FeelUnique, which commissioned a study earlier this year, Refinery29 reported.
Despite these figures, only 10 percent of respondents told Luster they were addicted to taking selfies.
© Copyright IBTimes 2023. All rights reserved.
FOLLOW MORE IBT NEWS ON THE BELOW CHANNELS