Mimi Faust Threatens To Leave 'Love & Hip Hop: Atlanta' Season 5 Reunion Over Joseline Hernandez In New Sneak Peek Video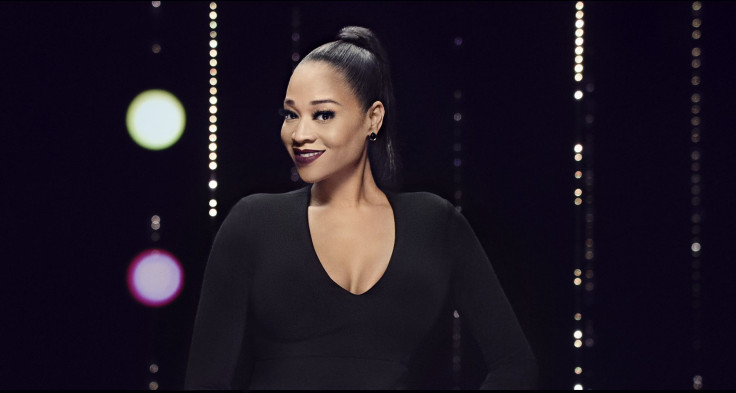 Mimi Faust is trying to avoid a confrontation with her nemesis Joseline Hernandez, but the self-proclaimed Puerto Rican Princess seems like she's about to get some drama started in a new sneak peek at the "Love & Hip Hop: Atlanta" Season 5 reunion. To keep the fighting to a minimum, certain cast members weren't allowed to film the reunion together but Joseline appears to crash Mimi's interview with host Nina Parker.
In the clip, posted on VH1.com, Mimi is explaining to producers that she doesn't want any drama and will only film with Karlie Redd. Mimi is so serious about not getting into any fights that she tells them she'll leave if she spots Joseline. "There's no problem as long as it's me and Karlie alone," Mimi says to someone off camera. "If there's someone else joining us that I don't approve of, I'm not doing it. If you send Satan's spawn in here I'm gonna get up and walk the f--- out, just know that."
Seconds after Mimi tells the producers what she won't tolerate, Joseline walks in. The video ends before viewers can see what happens between Joseline and Mimi, but it's a safe bet that the two won't be throwing any fists or drinks at each other.
In a video interview with "VH1 Live!" Yung Joc revealed that security was extra tight at the reunion taping. "When I pulled up to the gate, I was like 'Why is it so hard. Like what's the problem.' They were like security's tight," he explained. Joc said once inside it was like Fort Knox with security guards and dogs walking around to make sure no drama erupted.
In another sneak peek, released last week, Mimi and some of the cast members were seen bashing Joseline. "She has no loyalty to anyone," Mimi says. "She's a horrible person. … She's not wrapped tight." Karen "KK" King referred to Joseline as "Cokealine," telling the reunion host that she thinks Joseline has a drug problem. "All of this outrageous behavior … you gotta be on something," she said.
Part one of the "Love & Hip Hop: Atlanta" Season 5 reunion airs Monday at 8 p.m. EDT on VH1.
© Copyright IBTimes 2023. All rights reserved.