'Minecraft' Caves & Cliffs Update Delayed Due To Quality, Technical And Health Issues
KEY POINTS
The Caves & Cliffs update will be released in two parts
The first half will arrive this summer while the other is coming in the holiday season
The developers have cited multiple reasons as to why the update was delayed
Mojang Studios has made an announcement on the status of the anticipated Caves & Cliffs update for "Minecraft." Unfortunately, fans will have to wait a little bit longer to get the full experience as the update has been split into two parts with separate release dates.
The Caves & Cliffs update will be split into a summer release and a winter release, according to the official statement released by Mojang. Staff members have cited three main factors that contributed to the decision to split the update in to two: technical complexity, quality and team health.
As its name suggests, the update will introduce new randomly-generated caves and cliffs in "Minecraft's" world generation capabilities. Vanilla gameplay designer Henrik Kniberg stated that these new additions not only add more stress to world generation but also to the overall game performance. Kniberg also mentioned that the summer update will include "features that don't involve the way the world is generated" while actual world generation will be left for the holiday update.
The update will introduce sweeping changes to the game's Overworld generation, according to a Mojang press release. Changes to how all caves and mountains are generated will be implemented, and it could potentially ruin existing worlds if the update goes live without proper care.
Vanilla game director Agnes Larsson also mentioned that the Caves & Cliffs update has not yet met the quality standards that the company has set. She did not mention any specific details regarding the status of the new content, but Larsson stated that they wanted to make sure that the update will be able to provide the best possible experience before it goes live.
Lastly, the developers have expressed how working from home has slowed down progress. Technical complexity aside, the pandemic has affected the team's morale and the overall difficulty of working on an ambitious update has been increased, causing development speed to move at a slower pace than usual.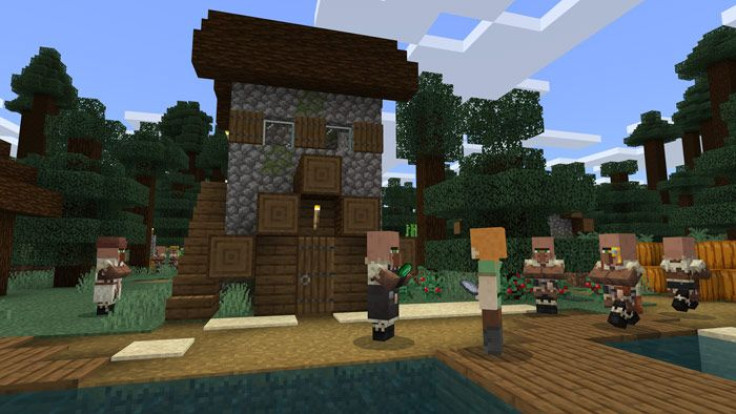 The Caves & Cliffs update is "Minecraft's" most ambitious undertaking yet, adding new blocks, mobs and biomes to an already large game. Players can expect more enemies to fight, more locations to explore and more ways to express their creativity once the update is fully released by the end of the year.
© Copyright IBTimes 2023. All rights reserved.