Minneapolis Police To Be Disbanded: City Council To Establish New Public Safety System
KEY POINTS
The Minneapolis City Council voted, 9-4, in favor of dismantling its police department
The council promised to replace the MPD with a "transformative new model of public safety"
Mayor Jacob Frey said he still opposes defunding and abolishing the MPD
The Minneapolis Police Department (MPD), long accused of endemic racism in its ranks, will be disbanded. One of its former officers, Derek Chauvin, triggered the raging wave of global protests against police brutality and systemic racism after George Floyd, an African-American, died while in his custody on May 25.
On Sunday, the Minneapolis City Council led by President Lisa Bender voted 9 to 4 (a veto-proof majority) to disband the MPD with its 800 police officers and 300 civilian employees. Instead of a police force, Minneapolis will invest in still nebulous community-based public safety programs. It will establish what it calls a "transformative new model of public safety" to replace the disgraced MPD.
The unprecedented move to disband an entire U.S. city police force, the first this century, accedes to demands by human rights activists to "defund the police" in the wake of Floyd's death. Some activists argue that abolishing entire police departments is the only solution since reforms in the past intended to correct criminal police behavior were too piecemeal and ineffective to achieve the desired results.
Mayor Jacob Frey strongly opposed the move to abolish the MPD and threatened to veto it. The 9 to 4 majority, however, will prevent him from doing so.
Previous to the contentious vote to abolish the MPD, city council members asserted the city's current policing system can't be reformed. They then signed a pledge to begin the process of taking apart the MPD. Bender, who voted to abolish the MPD, announced the plan to "end our city's toxic relationship with the Minneapolis Police Department."
"We're here because we hear you," said Bender. "We are here today because George Floyd was killed by the Minneapolis Police. In Minneapolis and in cities across the United States, it is clear that our existing system of policing and public safety is not keeping our communities safe. Our efforts at incremental reform have failed. Period."
She noted the MPD had lost much of its support from the community. Key partners such as the Minneapolis Public Schools, the University of Minnesota and Minneapolis Parks and Recreation have already severed ties with the MPD over the past week.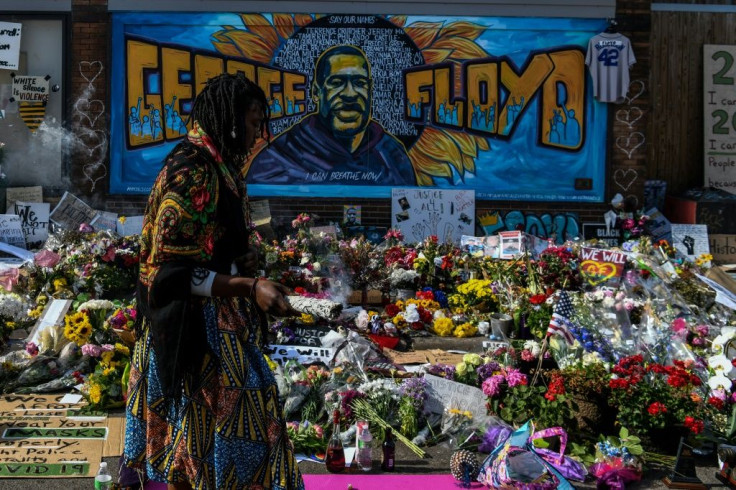 On Saturday, Frey was booed by protesters after refusing to defund and abolish the MPD.
"Go home, Jacob, go home" and "shame," shouted protestors at Frey after he said he still opposes defunding the MPD.
Frey's spokesman later said the mayor remains committed to working with MPD Chief Medaria Arradondo to realize massive structural reforms that will revise the racist system pervading the MPD. He again said Frey doesn't support abolishing the MPD.
© Copyright IBTimes 2022. All rights reserved.
FOLLOW MORE IBT NEWS ON THE BELOW CHANNELS