Miranda Kerr Fired As Victoria's Secret Angel For Diva Behavior? Why Supermodel May Only Grace VS Catalog Pages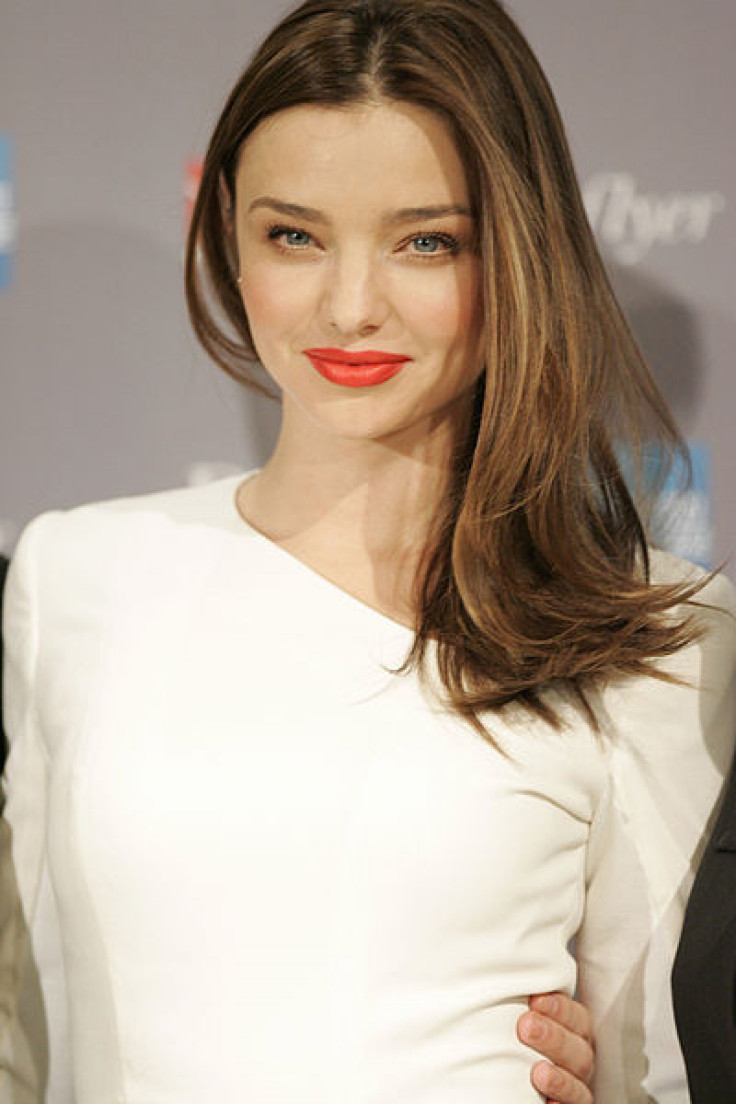 One of Victoria's Secret's Angels just got her wings clipped, according to several sources. Miranda Kerr has apparently been fired as one of the sexy lingerie brand's prestigious Angels because of her "difficult behavior."
The Australian beauty will no longer be walking in the Victoria's Secret's fashion show considering her three-year contract, worth $1 million, with VS "was not renewed," said a source who spoke with Us Weekly on Tuesday.
The 29-year-old brunette bombshell supposedly "has a difficult reputation" and as a result will not be a part of the famous VS catwalk that features the brand's top bods wearing VS' signature Angel wings.
Another insider implied she isn't a "big seller" for Victoria's Secret, unlike fellow Angels Alessandra Ambrosio, 31, Candice Swanepoel, 24, and Adriana Lima, 31, Us Weekly reported.
According to one source, she will continue to appear in VS' catalog but will no longer carry the Angel title.
That insider said: "They can still use her for catalog, where she will get a day rate, but she doesn't have to be an Angel to do that."
A different source told People she is known as a diva in the industry, adding: "She can be difficult at shoots and appearances. She's not very timely. She's standoffish with the rest of the girls."
One insider claims that if Kerr was let go from her contract, it had nothing to with her behavior, adding: "It's purely contractual. She'll be coming back for the show but it's unclear if she'll be in future campaigns. But she is definitely one of the most popular models and in high demand."
Victoria's Secret president and chief marketing officer Ed Razek had nothing but positive things to say about Kerr in the following statement via People: "Miranda Kerr is one of the best models in the history of the business -- and easily one of the most popular. She is also a consummate professional," he wrote. "Any rumors to the contrary are simply untrue. While her international commitments have kept her away from us more than we'd like over the past few years, she will always be an Angel to me … In fact, I've already invited her to walk the runway in this year's fashion show and, happily, she's agreed."
© Copyright IBTimes 2023. All rights reserved.