Miranda Lambert-Blake Shelton Update: 'Over You' Singer To Skip AMAs To Avoid Run-In With Gwen Stefani?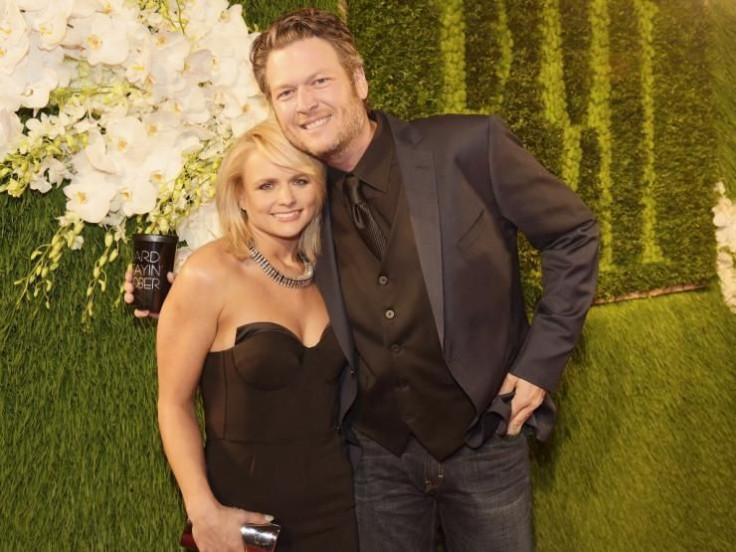 Miranda Lambert may be skipping an appearance at the American Music Awards on Sunday to avoid running into her ex-husband, Blake Shelton, and his new romance, Gwen Stefani, Hollywood Life reported. The news comes amid reports that the "Over You" singer has moved on after her divorce and has started to date again.
Lambert has been nominated for Favorite Female Country Artist and could likely win the category. However, she might not be present during the ceremony as Stefani is set to perform at the event, Hollywood Life reported.
The 32-year-old's big win at the Country Music Awards earlier this month was spoiled as her ex-husband and his "The Voice" co-star confirmed their relationship just hours before the show.
Since the announcement, Shelton and Stefani have been involved in full PDA on the sets of "The Voice." Many speculate that the same could be seen during the AMAs. However, the "Sangria" singer has not yet confirmed his attendance at the awards ceremony.
Lambert and Shelton announced their divorce in July, following which both were surrounded by several dating rumors.
Recently, reports claimed that their marriage ended because Lambert, unlike Shelton, was not keen on having children.
"It wasn't like that was their only problem either. There was a lot more to it than just that. Blake played a part in their divorce just as much as Miranda," Hollywood Life cited a source as saying Wednesday. "She [Miranda] doesn't want to get into a mud-slinging contest so she's not talking, but she has told friends, 'Blake knows what he did wrong,'" the insider told the entertainment website.
Earlier reports claimed that despite moving on, Lambert was still hurt over her ex-husband's relationship with Stefani.
"Miranda hasn't been watching 'The Voice,' but she can't avoid the buzz about Blake and Gwen. She's heard all about their love fest and it's not fun," an insider told Hollywood Life. "She's even banned all her friends from mentioning Blake and Gwen's names."
Earlier this month, Shelton's representative confirmed that he is dating Gavin Rossdale's ex-wife. Stefani has three children -- 9-year-old Kingston, 6-year-old Zuma and 1-year-old Apollo -- with Rossdale.
© Copyright IBTimes 2023. All rights reserved.