Miranda Lambert Is Finally In A 'Happy Place' After Long Journey In Attaining Peace
KEY POINTS
Miranda Lambert opens up about finding peace
She reevaluated her life during split with ex-husband Blake Shelton
She's now happily married to Brendan McLoughlin
American singer-songwriter Miranda Lambert shared she is finally in a "happy place" after a few years of hardship.
She opened up about her "long journey" in attaining peace.
"Finding happiness and being at peace with yourself, it's a long journey, but I've really gotten to a great place," Lambert told People. "My manager's been good about asking me to 'sit in my life.' Country music is a huge part of my life, but it's not fully who I am."
The 38-year-old songstress also spoke about reevaluating her life eight years ago, during her split from ex-husband, Blake Shelton.
"When I turned 30, I started to take life in a new direction and really start to understand myself a little better," she told the publication.
"And going through hard things obviously makes you get to know yourself better. When you get broken down pretty good, you look at the mirror and you go, 'I have to spend some time with me, learn who I am and what I want.' I got to a really good place with myself. Then I met my husband," she continued.
Lambert's mother, Beverly June Lambert, called her son-in-law, Brendan McLoughlin, the "perfect partner" for her daughter.
Lambert first met McLoughlin in 2018. After a whirlwind romance, the country star and the retired NYPD officer tied the knot in Jan. 2019.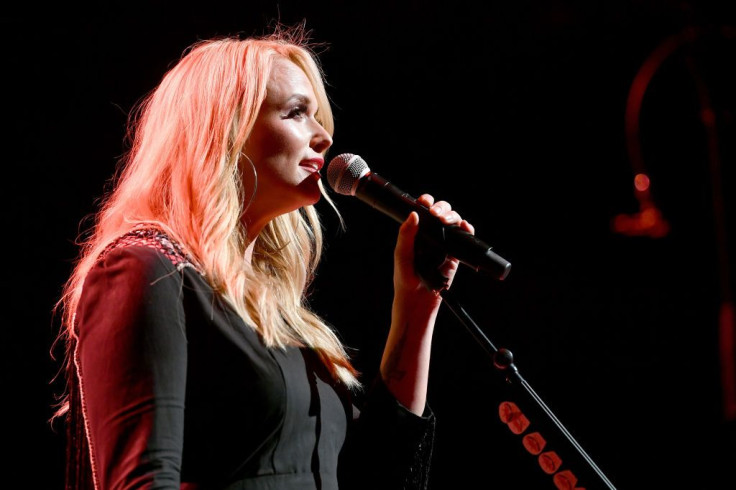 "One look at her tells that story. She is comfortable and confident, and it shows. Brendan is a good example of a partner. He walks beside her, not beneath or above her. Navigating a new marriage, a pandemic, touring, career changes, family health crises, etc. isn't easy. But there they are just killin' it," Lambert's mother told People.
The "Bluebird" singer also spoke about not hiding how happy she is anymore, adding that she doesn't care about what other people say. "I want to be open about how happy we are," Lambert said.
"I just don't give two s***s about people's opinion of me, my marriage, my music or anything else. I just care that I'm being me. He jumped right into this lifestyle -- there's a learning curve taking a New Yorker straight to the woods -- but it was a big laugh. It's nice to have a partner in that, someone by your side that supports you, loves you and believes in you. He loves me for me. It's a really cool thing to have in my life, at this point in my life."
© Copyright IBTimes 2022. All rights reserved.
FOLLOW MORE IBT NEWS ON THE BELOW CHANNELS