Missing Kentucky Mom Savannah Spurlock Update: Surveillance Footage Recovered, Suspect 'Loses It'
On Tuesday, new information was released regarding the murder of Kentucky mom Savannah Spurlock. According to Daily Mail, police now have "absolute proof" that the mother of four was last seen alive entering the residence of David Sparks, 23, on January 4. This proof comes in the form of surveillance footage from a neighboring home that shows Spurlock entering the home but never leaving.
Sparks was officially named a suspect and charged with abuse of a corpse and tampering with physical evidence after Spurlock's body was recovered on a piece of property belonging to his parents. Last week, he appeared in Garrard County District Court for a preliminary hearing regarding the case, at which time, details were revealed regarding how and when her body was recovered.
Now, an additional picture emerges regarding what happened that night. Locals, who recently spoke to DailyMail.com anonymously for fear of "retribution on the small street," said that Sparks was "the sort of guy that if you don't do what he wants he gets mad, loses it."
Continuing, the insiders said that the men she left The Other Bar with in January "took advantage of a drunk girl that night and then the other two left her alone with Sparks," adding, "They took cell phone video of her. The guys were showing it around at work. She was so drunk she couldn't speak. It was like she couldn't speak English."
However, investigators refrained from commenting on the footage's existence as they have not released that themselves.
Additionally, another neighbor divulged that she has been "haunted by her own memory of the night Spurlock went missing," as she recounted hearing screaming, which the witness knew was coming from Sparks' residence.
"I knew something bad happened in there," she said, adding, "She never came out of there alive. I told the police that when they came searching."
READ: Missing Kentucky Mom Savannah Spurlock Update: Case Details Revealed In New Testimony
Reportedly, Sparks moved out of his rental home on January 10 before the police first came to search the property. Neighbors recalled that he was "in and out of that house taking things out, furniture, rugs... There was a lot of activity at that house before the cops came." They also revealed that Sparks never returned to the residence as he moved back into his parents' home.
According to Detective Tye Chavies of Kentucky State Police, Sparks later sent his sister, Sarah, a text the day after Savannah was last seen alive asking her where he could buy a duplicate of a rug that was eventually recovered with Spurlock's body. Surveillance footage that was recovered shows that he did in fact go and purchase a new rug the same day.
Spurlock's body was eventually recovered in a shallow 19-inch grave after Allen Sparks, the suspect's father, alerted authorities to a "foul smell" coming from his backyard. At this time, police have not commented on whether the other two men that Spurlock left the Lexington, Kentucky bar with that night will face any charges.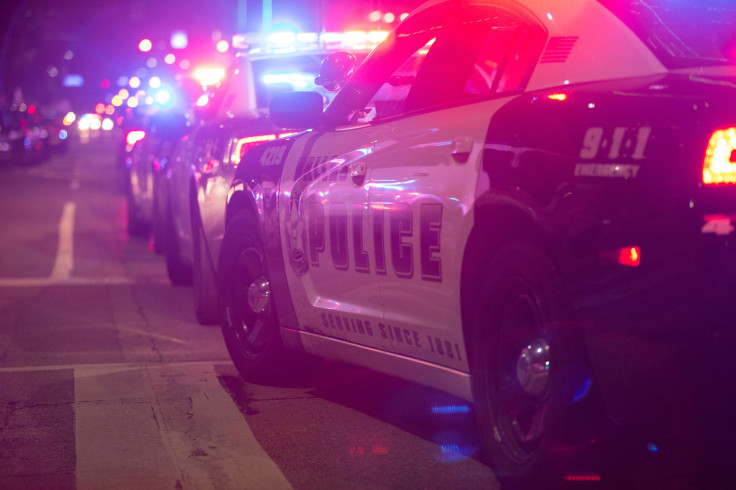 © Copyright IBTimes 2023. All rights reserved.