Missouri Murder-Suicide: Man Shoots Wife Before Killing Self Following Domestic Incident
In an apparent murder-suicide incident, a 45-year-old man shot his wife before turning the gun on himself in Kansas City, Missouri. The two dead were identified as Damone Williams and 48-year-old Jamie Williams.
On Monday, police arrived at the scene following calls of a disturbance in the area of Northeast 91st Terrace just east of Flintlock Road. The caller said that the disturbance began outside of a home that then moved inside the residence. Neighbors told police that once the disturbance moved inside, gunshots were heard.
Police found the two people dead after a standoff that began Monday morning. Police were able to get a search warrant and entered the home in the afternoon. Both the people were pronounced dead at the scene.
Police said they tried to make contact with anyone inside before entering the house.
"They tried phone contact. They tried PA. They tried to get any sort of response from people inside. One of the things we don't want to do is go inside and force and issue. What we've always said is we will take as long as necessary for a peaceful resolution," Sargent Jacob Becchina with the Kansas City Police Department said, adding that the Kansas City Police Department Homicide Unit was investigating the incident.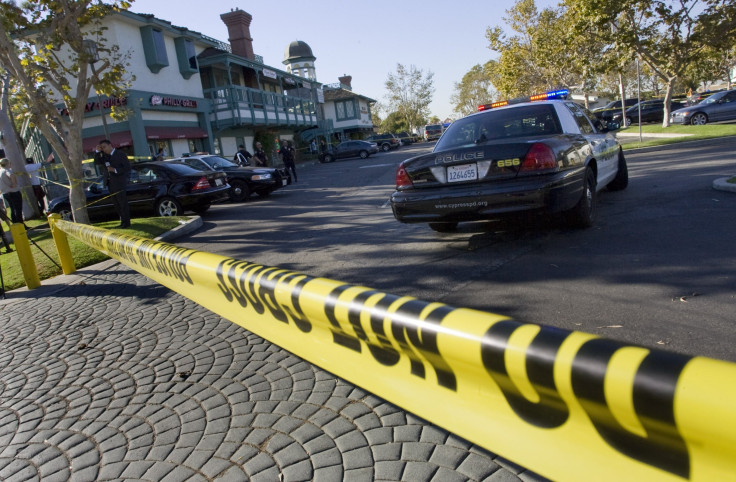 In another murder-suicide incident, a man killed his wife and pet dog after an alleged domestic dispute in Little Rock, Arkansas. After the killings, the man shot and killed himself.
Local police said that a person visited 19116 Summershade Drive, about a mile west of Chenal Parkway, Saturday to check on the residents, and found the two people dead. When authorities arrived at the scene they found the bodies of the man and the woman. Both were found with fatal gunshot wounds, and a weapon was found at the scene. A dog was also found dead inside the home, according to police.
According to police spokesman Eric Barnes, it is believed that the man shot his wife and killed his dog following a domestic incident.
© Copyright IBTimes 2023. All rights reserved.