'The Mistletoe Secret' Hallmark Movie Premiere: Cast, Trailer, Air Date
Kellie Pickler and Tyler Hynes star in "The Mistletoe Secret," premiering on Hallmark Channel Sunday night.
The "American Idol" alum made her Hallmark debut last year with "Christmas at Graceland," followed it up with "Wedding at Graceland" earlier this year and is now back with her newest Hallmark movie, which is another Countdown to Christmas flick.
As for Hynes, he also joined the Hallmark family last year. Since starring in 2018's "Falling for You," the actor has been in a total of four Hallmark movies, with this one now being his fifth.
Hallmarkies will also recognize Christopher Russell in the movie. This is the third Hallmark movie for the actor, who plays Sterling Masters in the flick, just this year, after having been in "All Summer Long" in August and "Love Unleashed" in July. The "Center Stage: Turn It Up" star has been in quite a few Hallmark movies since joining the family in 2013 with "Catch a Christmas Star."
Based on the novel of the same name by Richard Paul Evans, keep reading to find out what "The Mistletoe Secret" is all about.
"When Aria Eubank (Pickler) convinces a famous travel writer Sterling Masters (Russell) to do a feature story on her beloved hometown, Midway, Utah, it looks like the town's catastrophic drop in holiday tourism is about to be reversed," the synopsis reveals. "However, when the travel guru and his ghostwriter both show up in Midway, Aria finds her heart torn between the charismatic but pompous TV host, and Alex Barlett (Hynes), the secret talent behind 'Masters of Travel,' and the man who has genuinely fallen for her."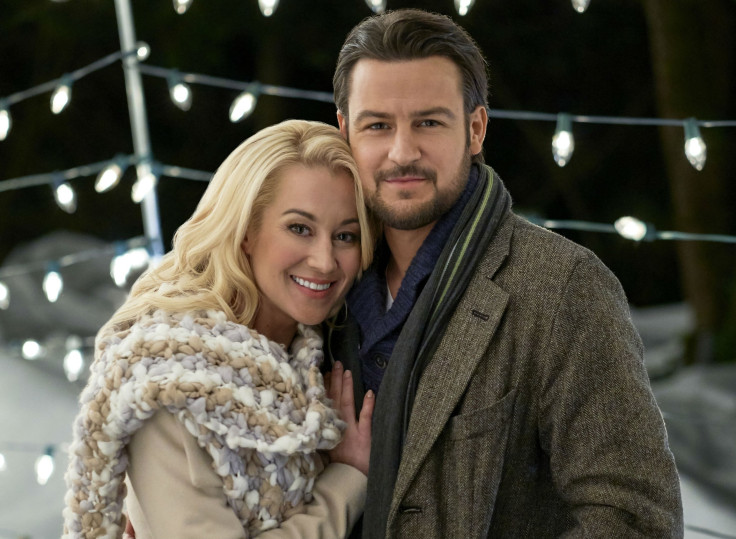 The synopsis continues: "Midway enjoys its best and most profitable holiday season in years, but when Aria learns that she and the whole town have been deceived, it seems that her hope of finding her forever 'Mistletoe Man' will vanish like Santa's sleigh on Christmas Eve."
The rest of the cast includes Adrian Neblett (Craig), Beverley Elliott (Catherine), Kazumi Evans (Leslie) and Patrick Duffy (Mack). The flick was directed by Terry Ingram and written by Rickie Castaneda and Megan Hocking.
"The Mistletoe Secret" premieres on Hallmark Channel on Sunday at 8 p.m. EST.
© Copyright IBTimes 2023. All rights reserved.