'Mob Wives' Star Angela 'Big Ang' Raiola Dies At 55 After Cancer Battle: Report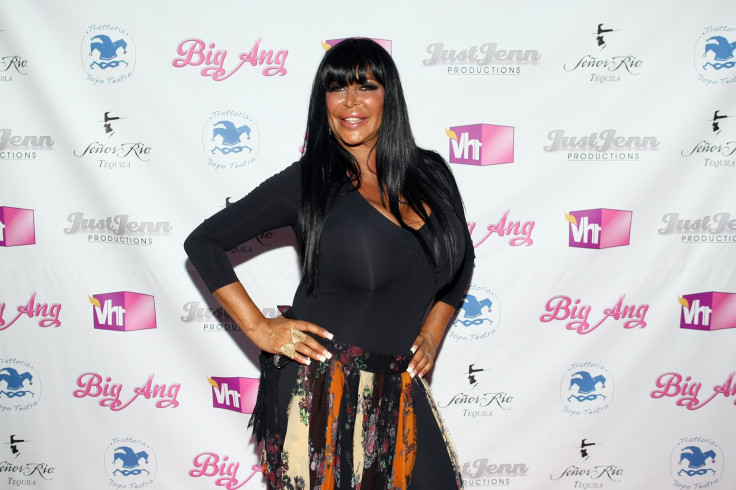 CORRECTION, Feb. 17, 10:30 pm: Big Ang's official Twitter account contradicted an earlier report that the reality star had died.
Original story: "Mob Wives" star Angela Raiola, who was best known as "Big Ang," died Wednesday after a battle with stage 4 cancer, "Entertainment Tonight" reported Wednesday. She was 55.
Big Ang was known her for oversized lips, vulptuous breasts and, of course, her larger-than-life personality. She was the only member of "Mob Wives" who rarely feuded. Though the show is filled with drama, Big Ang seldom found herself in the middle of any of the fights.
A day before her death, the VH1 reality star talked about her fear of dying with celebrity doctor Mehmet Oz. "Sometimes I feel like I'm going to be fine and sometimes I just don't think I am," the native of New York City's Staten Island said. "I can't make sense of this. One day I was perfectly fine, thinking I had strep throat, then I have stage 2 throat cancer."
She was first diagnosed with stage 2 throat cancer in April. They found a tumor the size of a lemon in her throat. Big Ang had two surgeries to remove it. In October, she found out she was cancer-free. The star was getting ready to throw a party, when she discovered that the cancer had spread to her right lung and brain. More than that, the cancer had reached stage 4.
"I thought that was it, I was done," she said about her cancer diagnosis. "I said, 'Oh, cancer. I'm gonna die. Everyone dies from cancer.' You know, you hear 'cancer' and right away you think you're going to die."
One of her last Twitter posts was to her fans. "Your messages aren't going unnoticed, just understand it's all very overwhelming. I truly love you all," she said.
Big Ang is survived by two children and six grandchildren.
Follow me on Twitter @mariamzzarella
© Copyright IBTimes 2023. All rights reserved.