'Modern Family' Star Ariel Winter Reveals Realizations, Regrets About Social Media
Ariel Winter has revealed her regrets and realizations about using social media.
The "Modern Family" star is no stranger to social media bullying. The 21-year-old actress revealed in an exclusive interview with Us Weekly what she regretted and realized while using social media.
According to Winter, she tried to not respond to the bullies because she wanted to give positive response to the people online. She was thinking that those who sent hateful messages or comments must have something going on in their lives. But there were times when she couldn't stop herself from ignoring the bullies.
"I have had those moments where I've responded and I have regretted to responding to some of them, not all, but some I have regretted," Winter admitted.
"I've been like, 'This is stupid. It's unnecessary.' I do know … I think as everybody knows, when somebody is posting that comment they want an argument, you know, they want you to respond."
Winter recalled when one fan commented on her post and said that she responds more to negative comments than to the positive ones. She confessed that she wasn't aware that she was doing it.
"I didn't even realize I was doing that. I think about the positive comments way more and it affects me way more," she continued.
"As a society we do comment more on the negative and that comment really hit me and so now I'm really trying to follow that of like, doing what I actually feel, which is to be thankful for the support and actually show that and kind of try and bury the negative."
Winter's ABC sitcom "Modern Family" is coming to an end after its 11th season. The actress who plays Alex Dunphy in the series confessed that it was difficult to bid goodbye to the show.
She told The Hollywood Reporter that it was "strange" to think that their series is coming to an end before adding that it was "hard to say goodbye." She said that it would be hard to leave, but she is also excited to play new roles and do things that will challenge her a little more.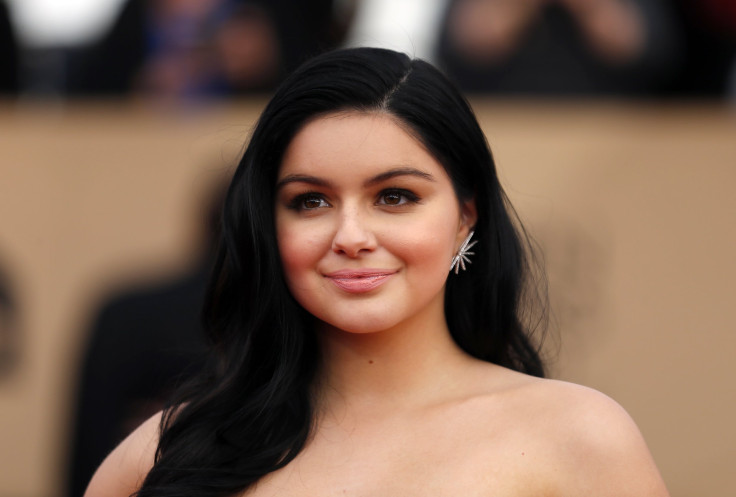 © Copyright IBTimes 2023. All rights reserved.