Mogul Watch: Predictions Pair Murdoch, Time Warner As Tech, Media CEOs Convene At Sun Valley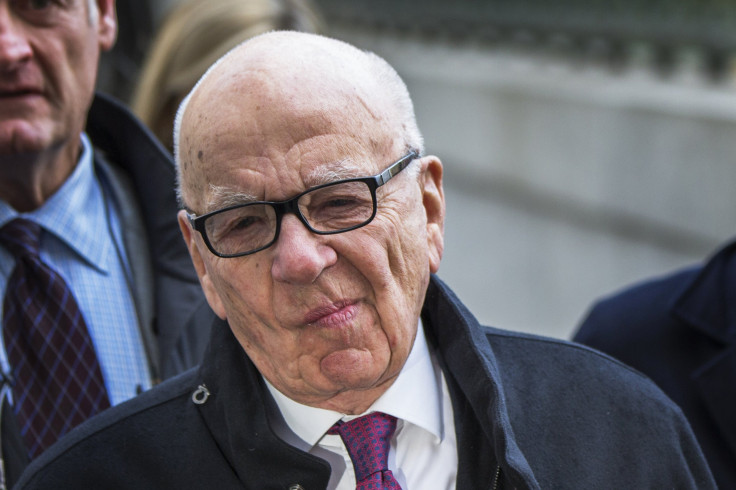 All eyes are on the annual Allen & Co. Sun Valley conference this week as industry leaders in media and technology make their way from across the world to the Idaho resort for what experts predict could be a remarkable year of mergers and acquisitions in tech and media.
The annual conference, organized by the hugely influential investment bank, is attended by a hand-picked group of executives who gather without the scrutiny of the press or public. Along with the chiefs of Disney (NYSE:DIS), Viacom (NASDAQ: VIA.B) , CBS (NYSE:CBS), Time Warner (NYSE:TWX), and other behemoths, tech industry leaders like Facebook's (NASDAQ:FB) Mark Zuckerberg and Sheryl Sandberg, Yahoo's (NASDAQ:YHOO) Marissa Mayer, and other new media titans are expected to be on hand for the week-long meeting.
With so much face-to-face time among corporate bigwigs, it's seen almost as inevitable major deals will take place. Last year, in the days after the conference, Amazon.com (NASDAQ:AMZN) founder and CEO Jeff Bezos announced he had acquired the Washington Post, a deal that stunned those at the paper but likely few within the confines of Sun Valley.
The confab begins in earnest Tuesday, but here some of the early storylines:
Rupert Murdoch is shopping: The CEO of Twenty-First Century Fox Inc. (NASDAQ:FOX) is thought to be readying a mega-deal to expand his media empire. Murdoch is believed to be negotiating to sell Fox's Sky Italia and its Sky Deutschland subsidiary in an agreement that could net Fox $13 billion.
He could turn around and spend that cash. "He's got the capital, resources and credibility to do a deal, Mark Boidman, managing director of investment bank Peter J. Soloman Co., told Reuters. "He's in a good position to know what to go after and when to do it."
And he's eyeing Time Warner: Murdoch's name has also been attached to Time Warner, which counts CNN, Warner Bros. and dozens of other high profile names among its properties. Whether Murdoch can foot the $62 billion has been an object of speculation although the prospect of Murdoch combining his already sizable holdings with such a massive property has been enough to inspire grumbling among media forecasters.
"I will eat my remote control, in fact I will eat my copy of the New York Post … if Murdoch becomes the owner of CNN," "Reliable Sources" host Brian Stelter said on CNN.
Discovery in play: One of the last independent cable companies, Discovery Communcations (NASDAQ:DISCA) is also expected to be a player in the next week, either as a buyer (the company was rumored to be sniffing around the Scripps Network last year) or as a target over the much larger and more far reaching Walt Disney Co. Reuters reported a deal between Disney and Discovery might be in the works.
Tech wants media: The Wall Street Journal predicted last year's Bezos purchase could be a mere preview to the 2014 Sun Valley conference, with sources saying other tech companies have been itching to enter the entertainment field.
"Some media executives and Wall Street dealmakers say they wouldn't be surprised to see a company such as Apple, Google, or Amazon eventually jumping into the bidding for a media company," they wrote. "All are pursuing ambitions in streaming TV from different angles. Yahoo CEO Marissa Mayer, who is also expected to be at Sun Valley, lately has been muscling into TV territory. She hired Katie Couric to conduct online interviews and is making Yahoo the home for the sixth season of the TV comedy 'Community,' which NBC canceled in the spring."
© Copyright IBTimes 2023. All rights reserved.