Monica-Brandy Rift Reignited Over Whitney Houston Tribute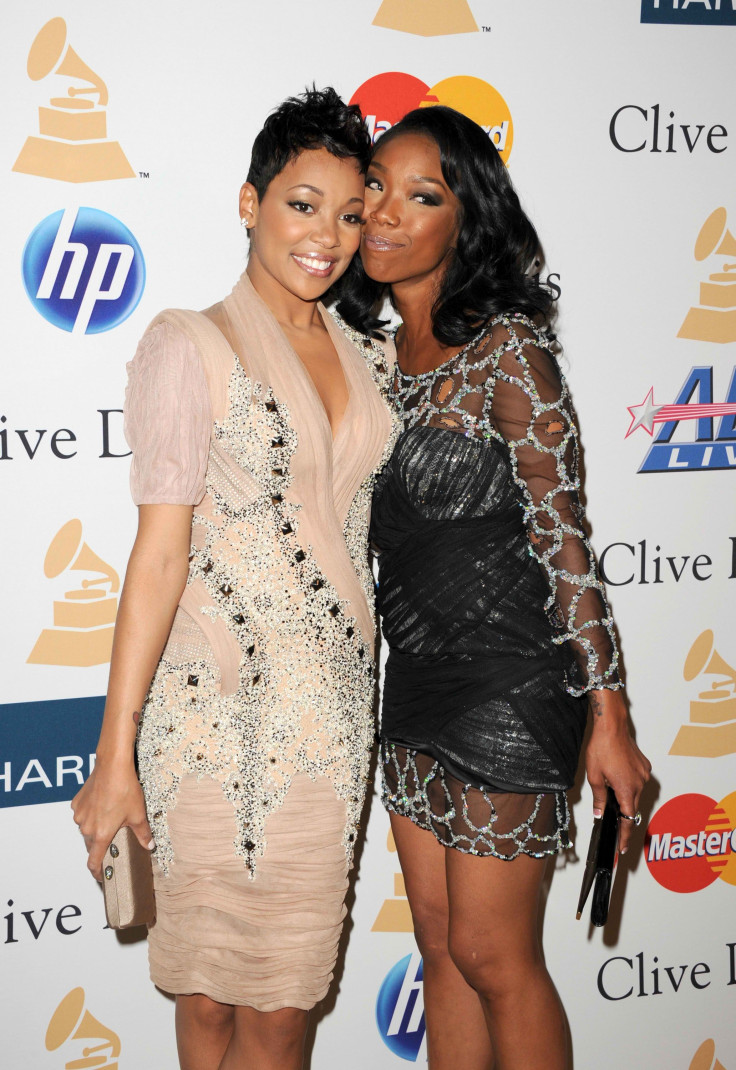 Monica and Brandy celebrated Whitney Houston's birthday on Instagram that only reignited their rift.
On Wednesday, Monica greeted Houston a happy birthday on Instagram. "Happy Heavenly Birthday Nippy … You still inspire many & touch hearts daily… You will forever be the greatest …. You will forever be missed," she wrote.
After a few hours, Brandy also posted a tribute to the late "I Will Always Love You" singer. She shared a photo collage of her with Houston. In the caption, she wrote, "Happy Born Day Whitney. You live on in me... I can feel your Spirit inside of me and all around me," in the caption. "My angel, my friend, my fairy God Mother. I love you forever... thank you for trusting me with the torch!!! I remember every moment with you and I and I will cherish these miraculous moments forever and ever! I love you.... 8/9-2/11."
READ: Are Brandy and Monica still feuding?
However, Monica's fans did not like Brandy's post. They found it self-serving. "Say Whitney Houston's name three times fast and Brandy will appear to tell you about how much she thinks Whitney loved her," one Twitter user wrote. "There's a BIG difference in Monica & Brandy's posts about Whitney today. Only one of them was actually about Whitney," another one wrote.
A number commented on Brandy's post and expressed their disappointment to the singer. "Monica needs to really check her evil [expletive] fans," Brandy commented on her post, Us Weekly noted. "It's so much stuff I can post about hateful things they say to me … but I will never have time for that. Always thinking something is about her. It's not!!!! Me and Whitney have nothing to do with anyone but the two of us … we made history and I cared more about being with her than I did with anything else."
Unfortunately, Brandy's comment mentioning Monica only intensified the conflict between her and those who commented on her post. "Did u read brandy comment she brought Monica in it and didn't have to it was unnecessary and childish," vicious_sheis100 wrote. Another one reminded Brandy that Monica has no control of what the people can say and advised the "I Wanna Be Down" songstress to "get off the comment section" instead.
Monica and Brandy's rift started in 1998 after the release of their song "The Boy Is Mine." The pair reportedly refused to perform the song and promote it together. The feud intensified in a verbal argument during the MTV Video Music Awards of the same year where they were involved in a verbal argument backstage that turned physical. However, in 2012, the two had obviously moved on as they were spotted doing rounds and promoting their duet "It All Belongs To Me."
Also, in an interview with E! News in 2016, Monica expressed her interest in working with Brandy again. "We did our own thing, and we all made our won mark. And the truth and reality of it is, the only Grammy either of us has is together. So yeah I absolutely would," Monica said.
Did Monica's fans overreact on Brandy's post? Drop a comment below.
© Copyright IBTimes 2023. All rights reserved.