More Than Half Of Americans Believe Global Warming Is Exaggerated, Study Finds [Infographic]
Most Americans acknowledge the existence of global warming and support legislation to reduce carbon emissions, but they do not believe climate change will seriously affect them during their lifetime, according to a study released Thursday.
While most Americans believe global warming is real, the infographic below shows that almost half question the severity of it and believe the effects are generally exaggerated, as reported by newsilike.in.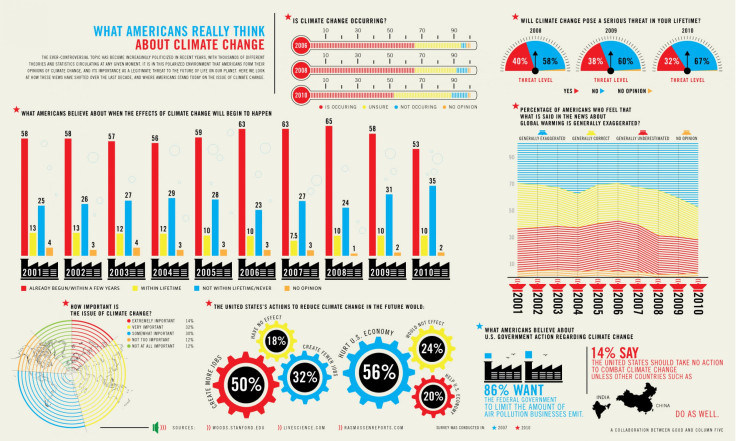 © Copyright IBTimes 2023. All rights reserved.